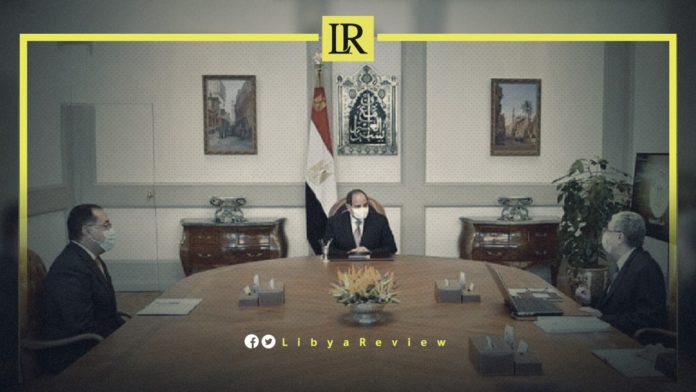 Egyptian President, Abdel-Fatah El-Sisi held a meeting with Electricity Minister, Mohamed Shaker and Prime Minister, Mostafa Madbouly to discuss the latest developments in the electricity linkage project with Libya.
Bassam Rady, the Spokesman for the Egyptian Presidency said on Tuesday that President El-Sisi discussed the, "current studies to raise the capacity of the interconnection networks between the two neighbouring countries, increase the capacity of the already existing stations, and establish new connection lines with Libya."
Earlier this month, Shaker said Cairo plans to increase the capacity of the linkage line with Libya to approximately 2000-3000 megawatts.
In remarks to Youm7, Shaker said the Egyptian Electricity Transmission Company has also begun studies to increase the capacity of linkage line from the existing 240 megawatts, to 500 megawatts, "Egypt is keen to deliver electricity supply to Libya with the highest level of quality and distinguished service," he added.
"The electrical interconnection projects aim at making Egypt a global energy hub, by connecting with Africa, Europe, and the Gulf states," Shaker noted.
He revealed that a study is underway to conduct electricity interconnection with several African countries; "to take advantage of the huge potential of hydropower in Africa."