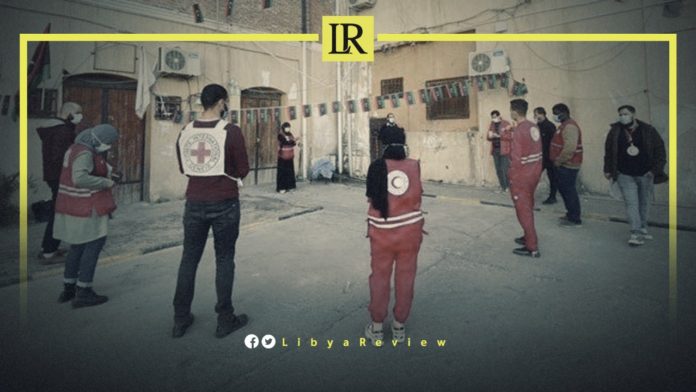 On Saturday, the Undersecretary of the Libyan Ministry of Health for Technical Affairs, Samir Koko, and the Secretary-General of the Libyan Red Crescent, Marie Al-Darsi, discussed setting up a mechanism for cooperation and coordination to support the holding of the upcoming elections scheduled for December 24th.
During a meeting held at the Ministry's headquarters in Tripoli, the two sides stressed the need to coordinate their efforts with the High National Elections Commission (HNEC) and provide all facilities related to the health aspect. They also agreed to launch field campaigns from both sides in various cities and regions.
Furthermore they agreed to supervise the development of precautionary and preventive measures during the electoral process.
They stressed the need for coordination and cooperation efforts in the media as well as awareness campaigns and the allocation of tasks amongst them, each according to his competence.
Libya has been locked in a civil war since the ouster and killing of former leader Moammar Gaddafi in 2011. The situation escalated in 2014, splitting power between two rival governments: the Government of National Accord (GNA) based in the capital Tripoli and another in the northeastern city of Tobruk allied with the eastern-based military commander of the Libyan National Army (LNA), Field Marshal Khalifa Haftar.
In February, Libya's warring factions agreed to create an interim government under the auspices of the United Nations (UN), which will rule the country until the December 24th elections.