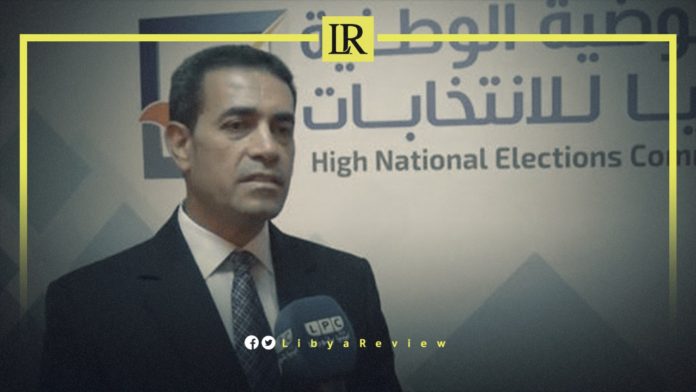 The Head of the Libyan National Elections Commission (HNEC), Emad al-Sayeh, confirmed that the commission will not receive any funds from foreign bodies or countries, but it will "technically" cooperate with the United Nations (UN) mission to benefit from the experiences of other countries.
The Libyan official said the Government of National Unity (GNU) supported them with 43 million Libyan dinars last week, in addition to it received 50 million Libyan dinars from the outgoing Government of National Accord (GNA).
"43 million Libyan dinars is sufficient to hold the elections, unless it becomes clear upon receipt of the electoral laws that they contain details that need new financial coverage, and then we will request the needed money from the government," Al-Sayeh said in statements to Al-Hurra TV.
He stressed that HNEC is still committed to holding the December 24th elections on schedule. However, the delay in the issuance of electoral laws will affect the plans necessary to implement the benefits, he explained.
The HNEC top official revealed that the number of registered voters in the system exceeded 2 million and 800,000.
He confirmed that HNEC took many measures to ensure the integrity and transparency of the elections, including the issuance of a voter's card to avoid fraud, and cooperation with the Ministry of Education to monitor and evaluate the performance of electoral centres.