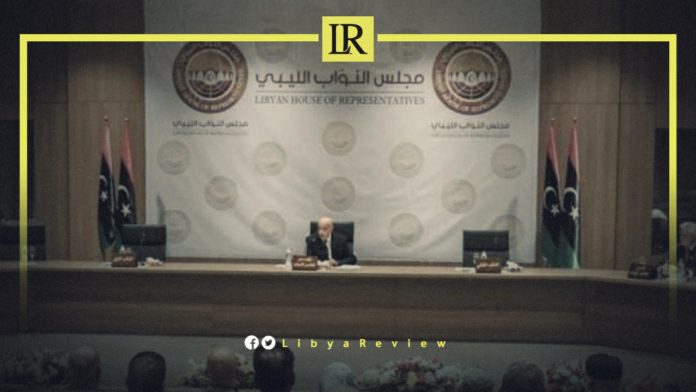 The Libyan House of Representatives (HoR) is preparing to question the Government of National Unity (GNU) on August 30th, according to Abdullah Belhaq, the Spokesman of the eastern-based Parliament in Libya.
In press statements, Belhaq indicated that this comes in pursuant of Articles No. 188 and 192 of Law No. 04 of 2014, after a number of Members of Parliament (MPs), submitted a motion to the Parliament Speaker regarding their observations on the government's performance.
In an interview with Al-Wasat newspaper, Blehaq said that the "clear bias of the GNU is behind the demands of some MPs to withdraw confidence from it, stressing that the Parliament will deal on the basis of political considerations in the event of the government's failure to hold the upcoming elections, scheduled for December 24, 2021."
Since mid-April, Libyan Parliament has continued to suspend sessions devoted to adopting the general budget amid internal divisions over the government's drafts.
The initial draft budget requested by the GNU was set at 100 billion Libyan dinars ($22.25 billion US dollars.)
Parliament requested the government reduce the draft budget to 78 billion Libyan dinars. However, the government only agreed to scale it down to 90 billion Libyan dinars.
A group of MP's who oppose the draft budget believe that it is "exaggerated" and were prepared without taking into account the government's goals, and the country's public debt of more than 140 billion Libyan dinars.