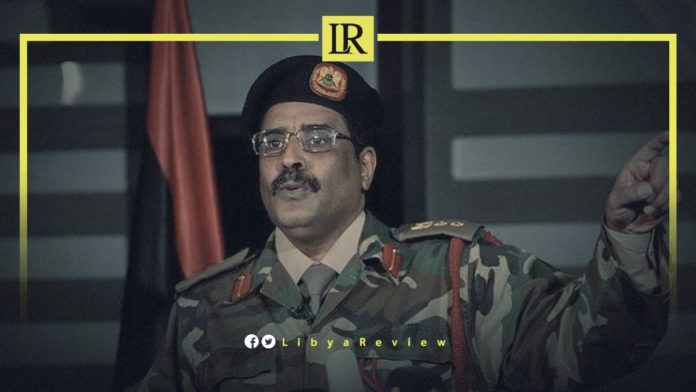 On Monday, the Spokesman of the Libyan National Army (LNA), Maj. Gen. Ahmed Al-Mismari, commented on the terror attack targeted a security checkpoint belonging to the 128th Infantry Brigade in Zillah city, "the perpetrator of the attack was a terrorist of African nationality who detonated a car bomb without causing any casualties."
In press statements, he said that the terrorist was seriously injured, and died shortly after the attack took place. He claimed that there was a link between religious extremists based in western Libya, and those in Tunisia, with the latter receiving training inside Libyan territory.
Al-Mismari also stated that "some regional countries" transferred nearly 380 terrorist fighters to Libya, specifically in June 2019, through Zwara port.
He accused the Tunisian-based Muslim Brotherhood of controlling the Ramada military base, 30 km from the Dheiba-Wazen border-crossing, with Algeria. He also said that Libyan terrorists are being used to carry out attacks inside both Libya and Tunisia.
In a statement, the LNA previously announced the arrest of IS member, Adam Ibrahim Ahmed, a Sudanese national in the Qatroun region, southwestern Libya. Ahmed was reportedly working under the command of a "terrorist" inside Libyan territory, while other IS members managed to escape towards the Chadian border.