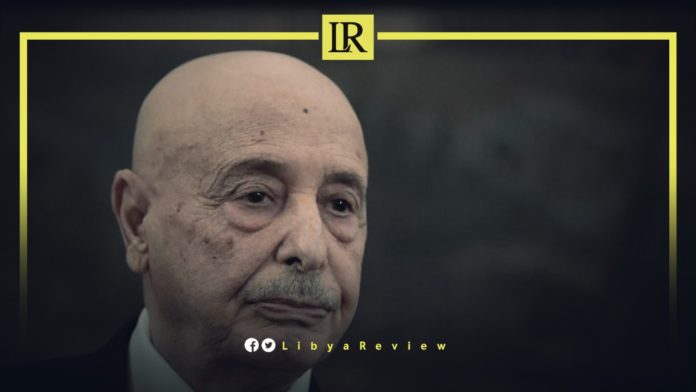 Libyan Parliament Speaker, Ageela Saleh stated that the Libyan Parliament will withdraw confidence from the interim Government of National Unity (GNU) headed by Abdel-Hamid Dbaiba, if it does not attend a hearing session on Monday.
The Parliament announced on Sunday that the government has been summoned to an interrogation session on 30 August, at the Parliament's headquarters in Tobruk.
"The government must come to Parliament for questioning within 10 days," Saleh said during an interview with the Al-Hadath channel on Wednesday.
"The Dbaiba government will be questioned because of the failure to perform its work, and giving armed groups a budget larger than the army's budget," he added.
"The government has failed to unify institutions, provide citizens with food, medicine, and electricity. It has also failed to begin national reconciliation, and prepare for elections," Saleh explained.
He noted that the Parliament will decide to keep the Dbaiba government, or withdraw confidence from it after the hearing. Saleh said that the Parliament has granted confidence to Dbaiba as the Prime Minister, not as the Defense Minister. As the only body capable of uniting the divided army is the 5 +5 Joint Military Commission (JMC).
Responding to a question about the possibility of his candidacy in the upcoming presidential elections, Saleh stated that "so far, I have not decided to run for the presidential elections, but a change may happen in the coming period if the Libyan elites see it in the country's interest that I run for elections."