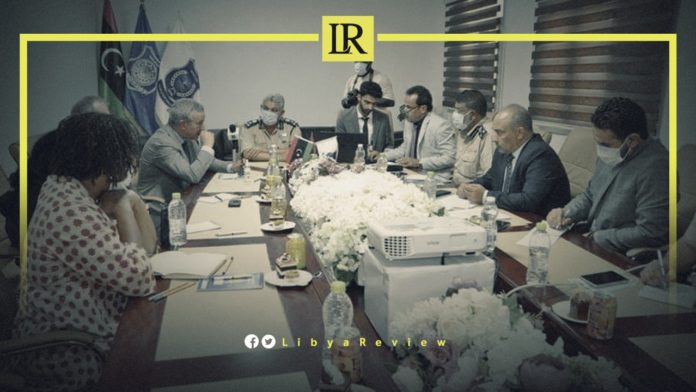 On Wednesday, the head of the Anti-Illegal Migration Authority, Brigadier Adel Abeya held a meeting with members of the United Nations Fact-Finding Commission, to discuss the migration crisis.
The two sides discussed the crisis, and the available accommodation, subsistence, and deportation of illegal immigrants.
This meeting comes as a continuation of the expanded meeting held on Tuesday, with the participation of the Minister of Interior, Khaled Mazen, and chaired by Foreign Minister, Najla Al-Mangoush.
Al-Mangoush reiterated her support for the important work being undertaken by the fact-finding mission in Libya.
The commission was mandated by the Security Council in June 2020, with the support of Libya. It is tasked with documenting crimes committed by all parties since 2016, while the Security Council asked the commission to report to UN Human Rights in March 2021, but lack of funding has hindered its work in Libya.
Libya has been suffering insecurity and chaos since the fall of long-time leader Muammar Gaddafi in 2011, making the North African country the preferred point of departure for migrants wishing to cross the Mediterranean to Europe.
According to the International Organization for Migration (IOM), more than 22,000 illegal migrants, including women and children, have been rescued this year. Hundreds of others have died or gone missing off the Libyan coast on the central Mediterranean route.