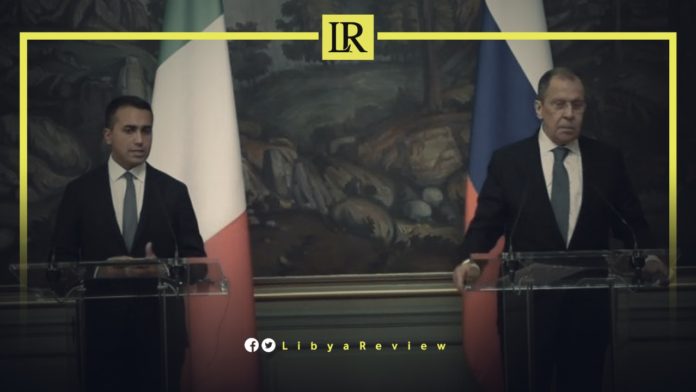 On Friday, Russian Foreign Minister, Sergej Lavrov, and Italian Prime Minister, Mario Draghi, met in Rome to discus the situation in Libya.
The Chigi government palace said both sides agreed on the need to continue the political dialogue backed by the United Nations (UN) and the importance of the withdrawal of foreign troops from Libya.
Russian Foreign Ministry Spokeswoman, Maria Zakharova, said that the talks will also focus on the North Atlantic Treaty Organization (NATO) file, the situation in Ukraine, Afghanistan, Libya and Syria, as well as developments in the Mediterranean.
It is noteworthy that Lavrov and his Libyan counterpart, Najlaa Al-Mangoush called for the gradual and synchronized withdrawal of the foreign troops from Libya.
During a joint press conference in Moscow last week, Al-Mangoush stressed that the withdrawal should be synchronized by both sides to "ensure a balance on the ground."
Lavrov said Moscow and Tripoli support the withdrawal of all foreign military personnel, without exception, from Libya. He also called for international solidarity to rebuild the institutions of the Libyan state, focusing on his country's support to the 5+5 Joint Military Commission (JMC).