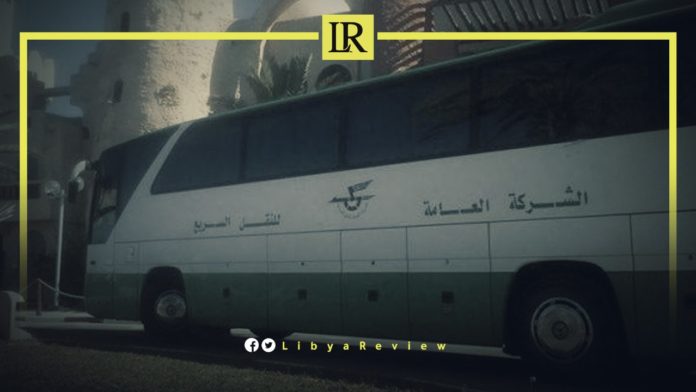 The Director of the Tobruk Station Office of the General Company for Rapid Transport, Mohamed Al-Aqouri, confirmed the resumption of transportation between Tobruk and Tripoli.
In press statements, Al-Aqouri said that the buses started their trips from Tobruk to Tripoli after they were stopped in January of last year due to the insecure conditions in the country.
He explained that there will be a Tobruk-Tripoli trip every week on Monday, pointing out that the bus will leave at 7:00 am in front of the Zain Hotel and reach Tripoli after 14 hours.
He pointed out that the ticket price from Tobruk to Tripoli is 70 Libyan dinars, and from Tobruk to Misurata is 55 Libyan dinars. He noted that the line will go via the desert road to Tobruk Ajdabiya and then to Tripoli.
He added that there will be special prices for Ajdabiya, Brega, Sirte and Ras Lanuf, and there will be foreign trips during the coming period.
It is noteworthy that the Tobruk office was opened in 1987 and was working for all Libyan cities as well as outside Libya to Tunisia and Egypt.