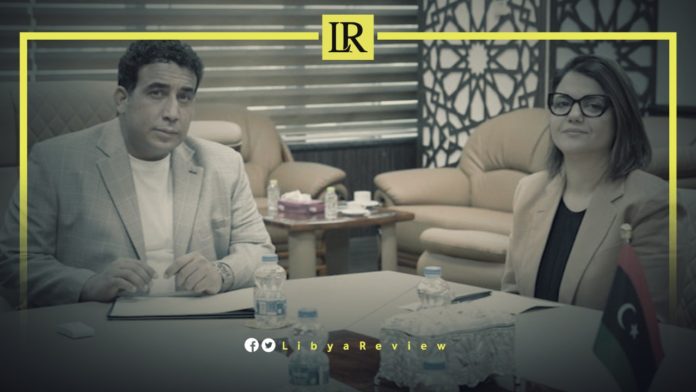 On Wednesday, the Libyan Minister of Foreign Affairs, Najla Al-Mangoush, met with the Head of the Libyan Presidential Council, Mohamed Al-Mnifi. They discussed the results of the foreign ministers meeting between Libya's neighbouring countries, which was being held in Algiers.
During their meeting, Al-Mangoush also briefed Al-Mnifi on the details of her invitation to hold an international conference chaired and organised by Libya at the end of this month, on the initiative to stabilise Libya.She pointed out the willingness by neighbouring states to participate in this conference, being the first purely Libyan initiative.
The meeting also touched on diplomatic work abroad and the procedures implemented by the MoFA to organise it, in addition to the ministry's nomination of new ambassadors in a number of country's.