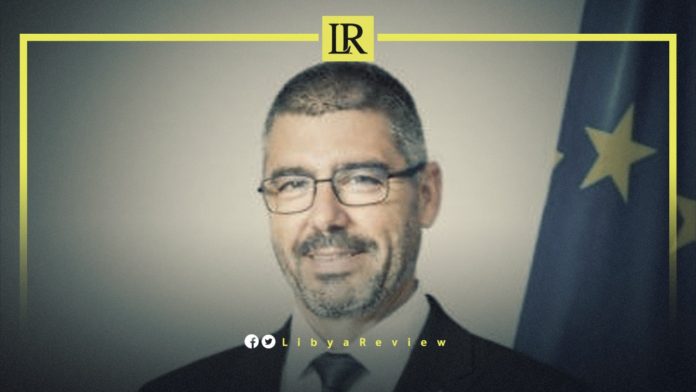 On Thursday, the European Union Ambassador to Libya, Jose Antonio Sabadell expressed the readiness of the EU Mission (EUBAM) to cooperate with Libya's High National Electoral Commission (HNEC) for the success of the 24 December elections.
During his meeting with HNEC head, Emad Al-Din Al-Sayeh, Sabadell reiterated the commission's efforts to "contribute to holding the elections on time," according to the HNEC statement.
In turn, Al-Sayeh briefed Sabadell on the developments of the electoral process according to the current political data, the level of the commission's readiness, especially after the voter registration stage, and the most important preparations for the next stage.
More than 2.8 million Libyans have registered to vote, in addition to more than 2,000 citizens abroad.
Al-Sayeh previously confirmed that the commission has completed all preparations, and is waiting to receive the election laws after an agreement by all political parties in Libya.
So far, there has been no consensus on the constitutional basis regulating the elections.