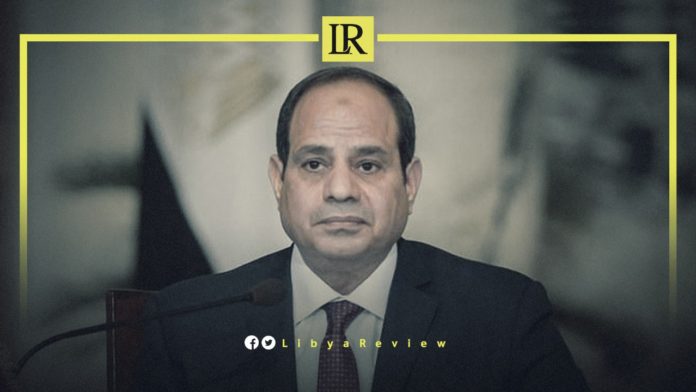 On Saturday, the Egyptian President Abdel-Fattah El-Sisi stressed the need to remove all foreign forces and mercenaries from Libya.
During a meeting with his Cypriot counterpart, Nicos Anastasiades, in Cairo, President El-Sisi highlighted the importance of holding the Libyan parliamentary and presidential elections as scheduled. He also called for Libya to preserve its capabilities and build its future without any foreign interference.
El-Sisi indicated that the elections would terminate the extended transitional state and put an end to the state of Libyan division.
He also voiced Egypt's keenness to strengthen tripartite cooperation with Cyprus and Greece.
At the end of their talks, the two Presidents reiterated that holding the Egyptian-Cypriot higher governmental committee meeting at the presidential level represents the basis for strengthening cooperation and integration between the two countries and achieving the interests of the Egyptian and Cypriot peoples.
Libya is seeing a glimmer of hope to get out of the dark tunnel after reaching a ceasefire between warring parties last year.
On March 16th, power was handed over from the former Presidential Council to the new one, and from the 2014 Government of National Accord (GNA) to the Government of National Unity (GNU), which is tasked with paving the way for elections on December 24th.
On March 15th, the GNU members and Prime Minister took the oath of office before the Tobruk-based House of Representatives (HoR).
Egypt and other Arab and western countries have affirmed the need to stick to the roadmap set by Libyans and hold the Libyan general elections on December 24th as planned.