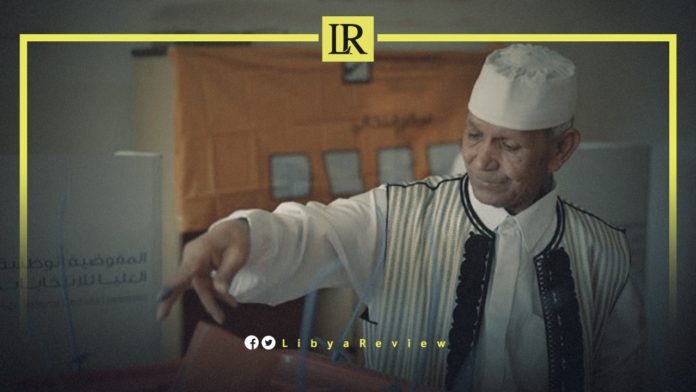 Parties, blocs, and political organizations in Libya have welcomed the issuance of the Libyan Parliament's Act No. 1 of 2021, regarding the election of the President and determining his powers, describing this step as a "historic achievement."
In a statement, the political parties saluted "all the efforts made by the various segments of Libyan society, its political organizations, and the international community to achieve the people's demand to exercise their right to choose their president in a historical precedent since the time of independence."
They also stated that they would hold any electoral spoilers accountable, and called for national interests to be given priority. As well as calling for more international pressure to expel all foreign forces and mercenaries, and urged the government to create the appropriate security conditions for holding elections throughout the country, and facilitating their conduct for those living abroad.
The statement demanded the Parliament expedite the issuance of the Legislative Council election law, and for the High National Elections Commission (HNEC) to take the necessary measures to hold the concurrent legislative, and presidential elections as scheduled on 24 December.
The parties called on the Libyan people to actively participate in these elections and to exercise their right to choose their leaders, and contribute to building their future.
The statement was signed by the following parties, blocks and organizations:
The Civil Democratic Party
Ihya Libya (Reviving Libya) Bloc
The Libyan National Forces Alliance
The National Centrist Party
Shabab Al Ghad (Tomorrow Youth) Party\
Libya for All Party
The National Will Gathering
The Libyan National Party
The National Bloc for Democratic Building
The Movement for December 24
Libya Elects Its President Movement
Derna Women's Union
The Network for Support and Empowerment of Women
Masar Organization for Democratic Transition
The Southern Youth Coalition
The High Council for Fezzan Youth
The National Organization for Libyan Youth
Al-Raya Organization for Human Rights
The Libyan Civil Network Shaml
The High Council of Murzuq Basin Youth
The National Sovereignty Party
The Libyan Democratic Gathering Party
The Free National Congress Party
The Liberal Patriots Party
Karama Party.