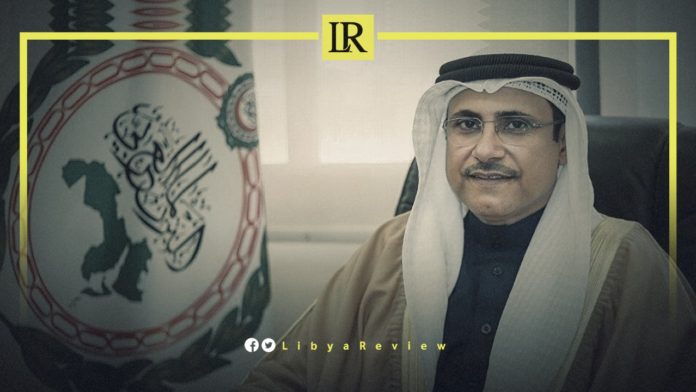 On Saturday, the Arab Parliament Speaker, Adel Abdulrahman Al-Asoomi, affirmed theArab Parliament's strong support for the Libyan House of Representatives (HoR) at this critical stage to get out of the ongoing crisis in a way that achieves stability for Libya.
This came during a meeting with the Speaker of the Arab Parliament, his Deputy, Alaa Abed and members of Parliament, Shatha Al-Naqbi and Ahmed Abu Shehab, in the presence of the Deputy Speaker of the Libyan HoR, Fawzi Al-Nuwairi, and other Members of Parliament. They discussed several issues of common interest including the coordination of positions to face challenges and the contribution to strengthening security and peace in the Arab region.
Al-Nuwairi stressed the importance of the Arab Parliament's role in promoting joint Arab action and standing alongside Libya for expelling all foreign forces from its territory.
He also extended an invitation to the Speaker of the Arab Parliament to visit the Libyan HoR in the nearest future.
Notably, on Thursday Libya's Parliament Speaker signed a law allowing a presidential election to take place in December.
Libya has been submerged in chaos since a NATO-backed uprising toppled long-time leader Moammar Gaddafi in 2011 and split the country between a Tripoli-based government, and rival authorities loyal to the Commander of the Libyan National Army (LNA), Field Marshal Khalifa Haftar in the East.