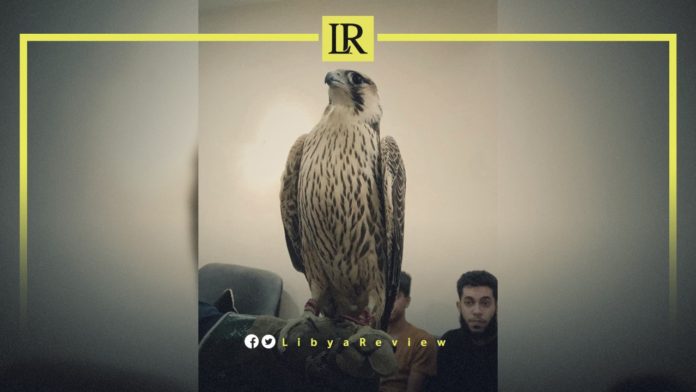 A rare falcon has been sold for about half a million dollars in an auction held in the city of Tobruk, in eastern Libya.
Mohammed Al-Saadawi, a Libyan merchant who bought the falcon, said in press statements that a group of hunters managed to catch the bird, which is known locally as "Abharia", near the well of Al-Duwidar, south of Tobruk.
"I bought it for two million and 250 thousand dinars, (about to 450 thousand USD), and this is the most expensive in the Arab world. I know that because I'm following the bird yard in the Arab Gulf region," he added.
"The bird's size is standard; its length and width are 16×16, and it weighs 1,250 grams. The colour of the feathers on the chest is white, and this is what distinguishes the bird," he explained.
The falcon is renowned for its speed, reaching over 320 km/h (200 mph) during its characteristic hunting stoop (high-speed dive), making it the fastest bird in the world.
It is a well-respected falconry bird due to its strong hunting ability, high trainability, and versatility. Falcons are endangered in Libya, with human interference through falconry and shooting threatening their habitats.