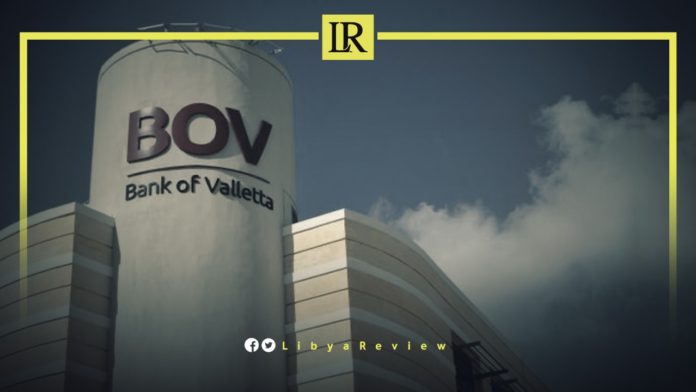 On Wednesday, the follow-up committee for lifting restrictions on the confiscated funds and properties of Libyans held a meeting with Rick Hunkin, Chief Executive Officer of Bank of Valletta (BOV). They discussed the measures taken by the Maltese bank's management against Libyans and Libyan-owned companies, especially with regard to the freezing of accounts and bank transfers.
During the talks, the Maltese Bank Chief Executive expressed his readiness to receive the necessary data, to begin the procedures of returning the funds to their beneficiaries.
The committee, formed under Libyan Prime Minister, Abdel-Hamid Dbaiba's decision No. 110 of 2021, is conducting a visit to Malta, where it held several meetings with local officials. It invited Libyan companies and citizens residing in Valletta, to discuss all procedures required to release the frozen funds.
In May, Libyan Foreign Minister, Najla Al-Mangoush, met with her Maltese counterpart Evarist Bartolo to discuss migration, and the reopening of Malta-Libya businesses and air travel. The talks also turned to the late Libyan leader Muammer Gaddafi's ties with the island.
Gaddafi ruled Libya for more than 40 years before he was deposed and killed in a bloody uprising in 2011.
During the meeting, Al-Mangoush expressed Libya's determination to secure the funds that are believed to have been syphoned off by the former leader's relatives and supporters, and squirrelled away in various countries, including Malta.
She also asked the Maltese government to intervene, and have BOV release Gaddafi-linked funds as a sign of goodwill after nearly a decade of trying to recover them.
The issue dates back to 2012 when, following the overthrow of Gaddafi's regime, the Libyan state began attempts to recover huge sums held by individuals closely associated with the former ruler.