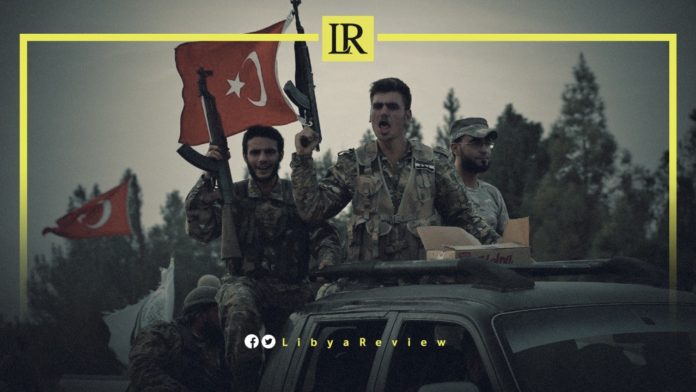 The Syrian Observatory for Human Rights (SOHR) stated that a batch of 140 Turkish-backed mercenaries left Libya for Syria, via Turkey on Tuesday.
According to SOHR sources, the returning mercenaries belong to the Sultan Murad and Al-Hamza militias, as well as various other groups.
On 2 November, about 150 mercenaries were sent to Libya through Turkey, after the resumption of the mercenary exchange process, according to the SOHR.
It said on 10 October a new batch of about 100 Syrian mercenaries who had been sent to Libya, arrived in Syria through Turkey. The batch comprised fighters who were transported to Libya in 2019, SOHR said. Accordingly, the total number of mercenaries returned to Syria in less than a week had risen to nearly 520.
Libyan Foreign Minister, Najla Al-Mangoush told Reuters earlier this month that some foreign fighters had withdrawn from the country. This comes as part of the interim government efforts to mobilize international support to withdraw the remaining forces.
"The reports are correct. There is a very modest start," Al-Mangoush said at a news conference in Kuwait.
"We are still seeking a larger and comprehensive organisation for the exit of mercenaries," she added.
Notably, the ceasefire agreement called for all foreign mercenaries to be withdrawn within three months of its being signed in October 2020.
The estimated number of Syrian fighters in Libya is about 7,000 fighters, according to the SOHR.