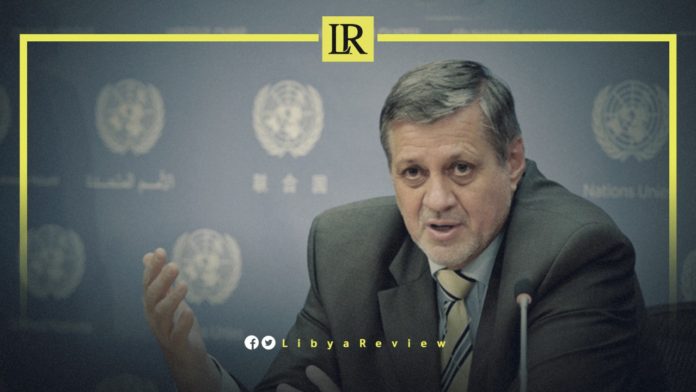 The UN Special Envoy for Libya, Jan Kubis has surprisingly resigned less than a year after he took up the role, and a month before planned elections in the North African country, the UN spokesman, Stephane Dujarric said on Tuesday.
He added that Kubis will remain at his post for the time being, and will brief the UN Security Council on the situation in the country on Wednesday.
"We're working quickly as possible to ensure that there's a smooth transition. Mr. Kubis (is) still in his post. He is in his post today and he will be briefing the council tomorrow," Dujarric said during a press briefing on Tuesday.
"Mr. Kubis will not leave the seat and leave the UN Stabilisation Mission in Libya (UNSMIL) hanging," Dujarric said.
The UN is informally proposing British diplomat, Nicholas Kay as a replacement, a number of diplomats said speaking on condition of anonymity. The 15-member UN Security Council, which operates by consensus, must give the green light for a new appointment.
When asked whether Kubis will still be representing the United Nations during the 24 December Presidential election in Libya, Dujarric said he could not confirm.
Kubis is the former Slovak Foreign Minister who also served as the UN Special Coordinator for Lebanon, and the UN Special Envoy to Afghanistan and Iraq. The Security Council approved his appointment as Libya's mediator in January, following Ghassan Salame, who resigned in March 2020 due to stress.
Elections were called for by a UN political forum last year as part of a roadmap to end Libya's civil war. Disputes over the planned vote threaten to derail the UN-backed peace process.
A Presidential vote in the first round is set for 24 December, with Parliamentary elections being delayed until January or February.