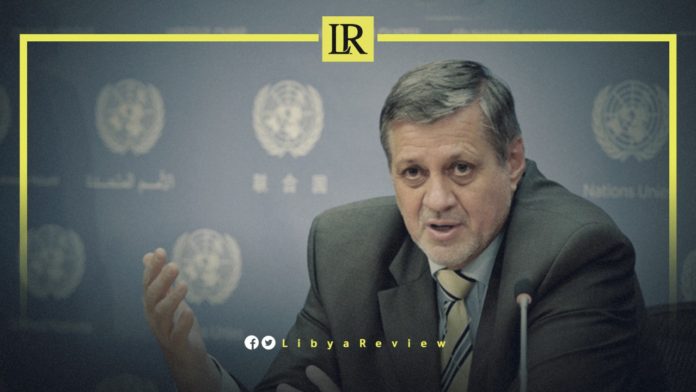 On Wednesday, Head of the United Nations Support Mission in Libya (UNSMIL), Jan Kubis said that the number of internally displaced persons in Libya continues to decrease, falling to below 200,000 people, compared to 278,00 at the start of this year.
In his briefing to the UN Security Council, Kubis said that the humanitarian community is working with the Libyan authorities – at the national and local levels – to accelerate the voluntary, safe, and sustainable return of displaced communities, as part of national reconciliation and stabilisation efforts.
He added that the Office of the Resident and Humanitarian Coordinator is seconding a durable solutions expert to further support government efforts to assist 648,000 returnees, and to bring forward a national strategy on internal displacement.
Kubis also voiced the UN Mission's concern over the dire situation of several thousand migrants and refugees. These were made homeless as a result of large-scale forced evictions and destruction of their homes by security forces who used excessive and disproportionate force in early October. He regretted that UNHCR's efforts to provide humanitarian and protection assistance to these refugees and asylum seekers at the UN Refugee Agency (UNHCR) premises in Tripoli are being obstructed by groups of violent individuals using threats and extortion.
"I urge the Ministry of Interior to ensure the security of the UNHCR premises to enable safe access of people to humanitarian services. I also call on the Libyan authorities to provide shelter and protection to urban refugees and asylum-seekers affected by the October raids," he added.
The UN Envoy welcomed the government's cooperation in the resumption of the UNHCR facilitated humanitarian flights of migrants and refugees out of Libya."I reinforce the need for such flights to operate uninterrupted, and on the basis of established and transparent procedures. Humanitarian return flights represent one of the few options for irregular stranded migrants and refugees in Libya at extreme risk of arbitrary detention, serious human rights abuses, and exploitation by smuggling and trafficking networks, and state actors," Kubis stressed.
"I encourage the Libyan authorities to further promote safe, legal channels for migrant workers into Libya and through continued discussions with major countries of origin including Egypt and Niger. This is to facilitate the opening of channels for regular labour migration and address concerns about the welfare of migrant workers in Libya," he concluded.