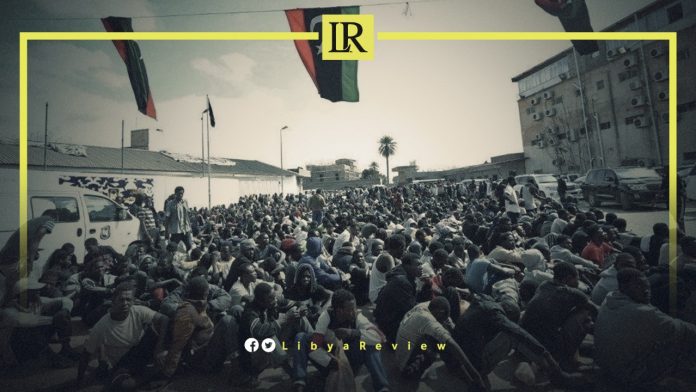 On Wednesday, Nigeria's National Emergency Management Agency (NEMA) announced that it had received 158 Nigerian nationals from Libya, through the Murtala Muhammed International Airport in Lagos.
The Acting Coordinator of the Lagos Territorial Office of NEMA, Ibrahim Farinloye said the returnees, who had been stranded in Libya, departed from Tripoli's Mitiga International Airport. They boarded a chartered Buraq Aircraft Boeing 737-800 with registration number 5A-DMG.
"The returnees were brought back to the country by the International Organisation for Migration (IOM), through a voluntary repatriation programme," he said.
Farinloye added that the returnees comprised of male and female adults, children, and infants, with three people in need of medical aid
The returnees will be kept for seven days in an isolation center, during which they will be observed by medical professionals.
Earlier in November, Libya's Anti-Illegal Migration Agency repatriated 163 Nigerian migrants, including women and children through Mitiga Airport.
The agency said in a statement that the repatriation was carried out by the Interior Ministry, and the Office of the Attorney General in coordination with the IOM. This is part of the voluntary return program for migrants, with medical examinations and COVID-19 tests conducted for the travellers.
Notably, the Sahara Reporters news agency stated that a number of Nigerians in Libya have requested help after government officials raided their homes during an immigration crackdown.
In a video shared by Igbere TV, a Nigerian woman who claimed she lives in Tripoli accused the Libyan government of sending security operatives to break into the houses of migrants and arrest them. She pleaded with the Nigerian government to provide aid.