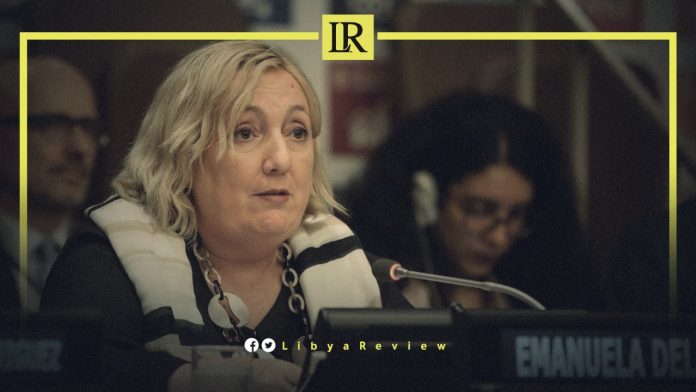 The European Union's Special Representative for the Sahel, Emanuela Del Re stated that the stability of Libya could create great economic opportunities for the region.
In an interview with the Italian news agency Nova, Del Re said that Libya holds a strategic position on the southern shore of the Mediterranean.
Del Re's statements come the day after her meeting with Mousa Al-Koni, the Deputy Head of the Libyan Presidential Council in Brussels on Wednesday. "I spoke with Al-Koni about the current difficulties facing Libya," she said.
She highlighted how Libya could benefit from the stability of the region, saying, "There is a willingness from the Sahel countries and Libya to find a formula to deal with urgent problems, including the return of mercenaries from Libya to Chad, and combating arms smuggling."
Del Re and Al-Koni shared their "common deep concern regarding the spread of armed groups in Libya." This is amid regional and international calls for the withdrawal of mercenaries and foreign fighters, especially before the Presidential elections on 24 December.
"We also discussed issues related to Mali, instability, terrorism, armed groups, and the problem of the absence of a government," she added.
The two also agreed on the need for development projects that would make young people "more resilient and less inclined to succumb to the temptations of armed groups. Libya's need is not only for financial support, but also for political support."
According to the meeting, Al-Koni requested European mediation, but did not mention in what capacity. The EU official hoped to take advantage of Libya's strategic geographic location, adding that "Libya is the hub with the Sahel countries for many types of trade."
Moreover, she said that she discussed the disarmament and demobilization of fighters, and their reintegration into the country's security institutions.