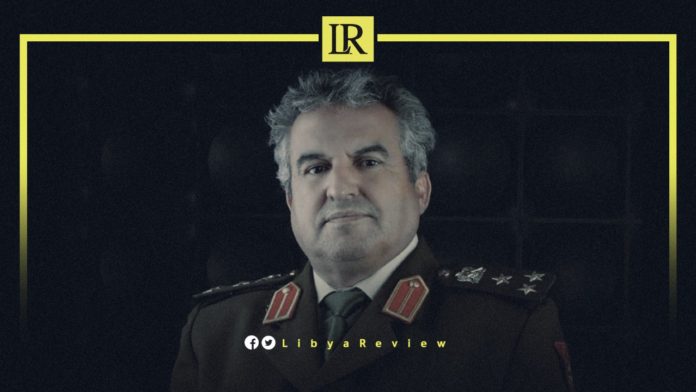 The Director of the Moral Guidance Department in the Libyan National Army (LNA), Major General Khaled Al-Mahjoub, confirmed that the United Nations (UN) and Egypt had a major role in developing a plan for the exit of mercenaries from Libya. He noted that the idea of any mercenaries on Libyan soil is rejected by all Libyans.
In press statements, Al-Mahjoub said, "the transition of the work of the 5 + 5 Joint Military Commission (JMC) from the inside to communicate directly with the concerned countries is a very important issue for the exit of mercenaries and foreign forces."
He pointed out to the presence of JMC in Turkey and then Moscow, after coordination was made regarding the mercenaries of neighboring countries, whose countries agreed to secure their return.
"The simultaneous exit of mercenaries from Libya is an issue that was agreed upon in the past," Al-Mahjoub said. He referred to the transfer of the communication with the concerned countries, especially with Turkey to the JMC instead of the United Nations Support Mission in Libya (UNSMIL).
He added, "Turkey's presence in Libya is undoubtedly not a matter of just having a force on the ground, but certainly the goal of its presence inside Libyan territory is much greater than what many see."
On Saturday, a member of the 5+5 JMC, Lieutenant-General Faraj Al-Sawa confirmed that Turkey has accepted a request to withdraw its-affiliated foreign forces and mercenaries from Libya. This is on the condition that all foreign forces will withdraw simultaneously.
"During these talks, the JMC addressed the Turkey side with a request about the necessary withdrawal of its affiliated mercenaries, in accordance with the plan set by us to achieve Libya's national sovereignty," he confirmed in statements with Russia's Sputnik news agency.
The Official noted that the JMC departed Turkey to Moscow with the same initiative, as per the UN Security Council resolutions. This supports the commission's decision for the pullout to be monitored by international and local observers.