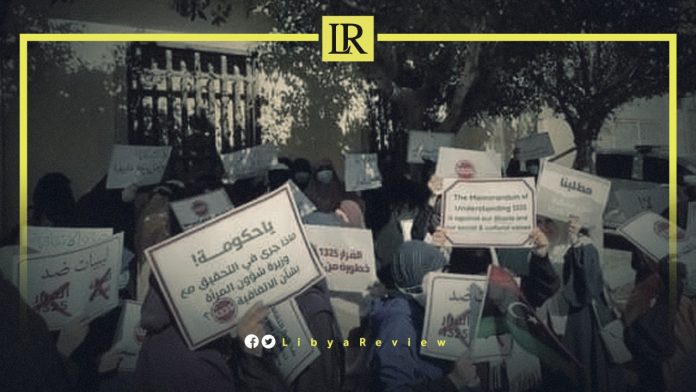 On Monday, dozens of demonstrators held a protest in front of the Supreme Judicial Council in Tripoli to voice their rejection of the MoU signed with the UN regarding women, peace, and security in Libya. This specifies that the Libyan government must adhere to the CEDAW agreement.
The Convention on the Elimination of All Forms of Discrimination Against Women (CEDAW) is an international treaty adopted in 1979 by the United Nations General Assembly. Described as an international bill of rights for women, it was instituted on 3 September 1981, and has been ratified by 189 states.
"The grievances of Libyan women can't be restored by CEDAW, but by applying Sharia law," one of the banners read.
A woman taking part in the protest said that "the rights bestowed by Islam are not offered to us by any other document in the world." Another accused the UN of "playing on words to mislead Muslim women by labelling the precepts of Islam as violent acts against women."
The protesters issued a statement demanding the government overturn resolution 1325, which they deemed contrary to Islamic law, and offends the culture and customs of Libyan society. They called on the authorities to disclose the outcomes of the investigations launched in this connection.
Safa Bin Abdulla, a member of the Educated Women Movement and one of the organizers, confirmed that women are encountering problems and challenges in Libyan society, but CEDAW is not the solution.
"We want solutions with an Islamic frame of reference and not resolutions imported from other societies and cultures, the problem is that Islamic law is not applied in practice," Safa explained. She insisted that the documents issued in connection with women's rights did not bring justice to women in other communities, and will not yield well for Libyans.