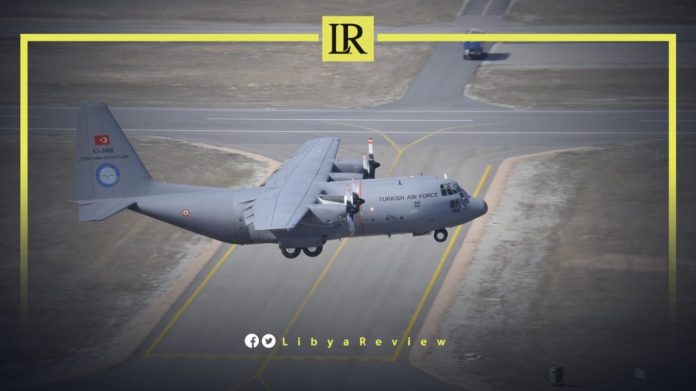 On Thursday, Italian radar site 'ItaMilRadar', which specialises in monitoring military aircraft, reported that a Turkish military cargo aircraft landed in western Libya.
The website stated that the Airbus A400M plane (reg. 18-0093) departed Ankara earlier today, and arrived at the Al-Watiya airbase, west of Tripoli, at 12:55 CET. During its flight, the aircraft reportedly did not enter Greek airspace, according to the website.
Turkey is believed to control a number of military bases in western Libya, the most famous of which is Al-Watiya. Ankara had also believed to have recruited more than 18,000 Syrian mercenaries, according to the Syrian Observatory for Human Rights (SOHR).
In September, Libyan Foreign Minister Najla Al-Mangoush called on Turkey to work with the Government of National Unity (GNU), and begin withdrawing all foreign forces and mercenaries from Libya.
"We call on Turkey to cooperate with us regarding the implementation of the ceasefire agreement and the outcomes of the Berlin Conference," Al-Mangoush said in a press conference with her Turkish counterpart, Mevlut Cavusoglu in Tripoli.
Notably, Libya is set to hold national elections later this month, which is seen as crucial to ending its long-running civil war, but deep political divisions threaten to provoke a delay or renew violence.
Western officials have talked up a UN-led peace process, insisting on "inclusive" and "credible" elections on 24 December, despite serious disputes over how they should be held.
Libya's electoral commission has said it is ready to organise the process. It has published an initial list of candidates, and handed out voting cards.