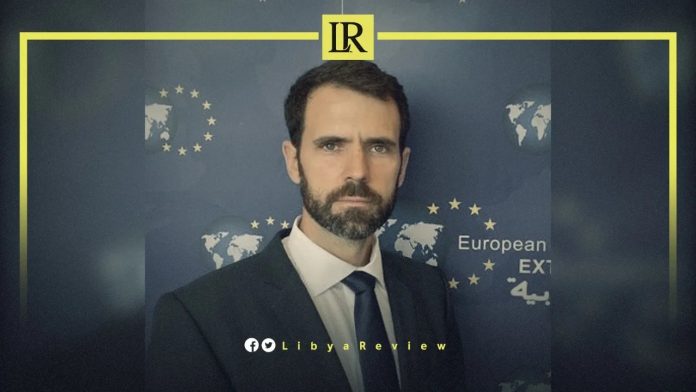 The European Union Spokesman for the Middle East and North Africa, Luis Miguel Bueno said that the postponement of Libya's elections is the "sovereign decision" of the High National Elections Commission (HNEC).
Bueno expressed the EU's support for imposing sanctions "on any party that wants to obstruct the electoral process." He stressed the "essentiality" of the elections as a "rare opportunity" to get out of the Libyan crisis, expressing the EU's readiness to provide logistical and technical support for its success.
The Spokesman also emphasised that mercenaries are a major source of instability in Libya, and reiterated the support offered to ensure their withdrawal.
Earlier this month, the High Representative of the EU for Foreign Affairs and Security Policy, Josep Borrell called on Turkey to leave Libya, as a way to resolve the crisis in the country. He did this in conjunction with Libyan and international parties' efforts to work on the exit mechanism for thousands of mercenaries and foreign fighters.
According to the Sputnik news agency, during the Mediterranean Dialogue Conference in Rome Borrell said that "there is a lot of interference and external forces in Libya, such as Turkey, and they have to leave the country as part of solving the crisis in Libya. Currently, we need to hold elections in Libya so that a legitimate government can exist. Without elections, the situation will be a big question mark. We have also sent technical missions and are ready to send a mission to monitor the upcoming elections."
In a related context, the Head of Mission of the EU Border Assistance Mission (EUBAM) in Libya, Natalina Cea, confirmed the EU's readiness to facilitate the withdrawal of mercenaries and foreign fighters from Libya.
According to the Nova news agency, Cea added that the EU is ready to do this through a permanent platform for cooperation between the EU missions in Libya, Niger, Mali, and Mauritania.