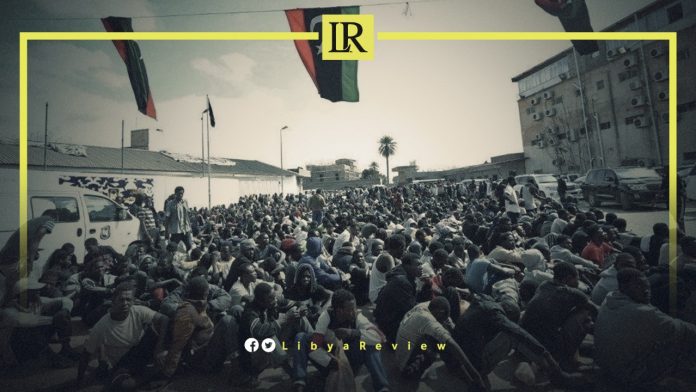 The British Office of Financial Sanctions Implementation (OFSI) imposed financial and commercial sanctions on individuals and organizations in Libya, to prevent human rights abuses, smuggling, and human trafficking activities.
According to a statement by OFSI, the list of individuals and organizations subject to financial sanctions in Libya is outside any sanctions that the European Union can apply, and comes in line with Security Council resolutions in this regard.
The statement indicated that the sanctions aim to successfully complete the political transition of Libya to a democratic, independent, and unified state. As well as to prevent the smuggling of migrants, and end the human trafficking policies in Libya.
The statement explained that the financial sanctions regime against Libya will work on the partial freezing of assets of the Libyan Investment Authority (LIA), the Libyan African Investment Portfolio (LAIP), and the prohibition of financial transactions in relation to them.
It stated that these sanctions will help achieve British foreign policy and national security objectives and will protect the integrity of its financial system. The sanctions will also impose a partial asset freeze, and prohibit persons from dealing with funds or related economic resources owned, maintained, or controlled by DP Ports. This includes related funds or economic resources including those located outside Libya prior to 17 September 2011.
The statement added that the sanctions place restrictions on the interest and other profits accrued by the related funds, any future interest, and future profits.
The regulations set out a prohibition on financial transactions relating to Libyan oil aboard vessels designated by the UN. This includes all petroleum, crude oil, and refined petroleum products that originate from Libya.
The prohibition of financial transactions in this context includes the purchasing or selling of oil, its use as credit, or taking out transport insurance in respect of it. However, this does not include the payment or receipt of any fees following the entry of a ship carrying that oil into port.
The British sanctions list will include certain persons, entities, bodies and institutions that have been sanctioned by the Security Council. This includes those involved in illegal immigration and trade activities, according to the statement.
The statement warned that dealing directly or indirectly with any of persons or entities to whom sanctions are applied, whether with money, goods, or services, may constitute a criminal offence.