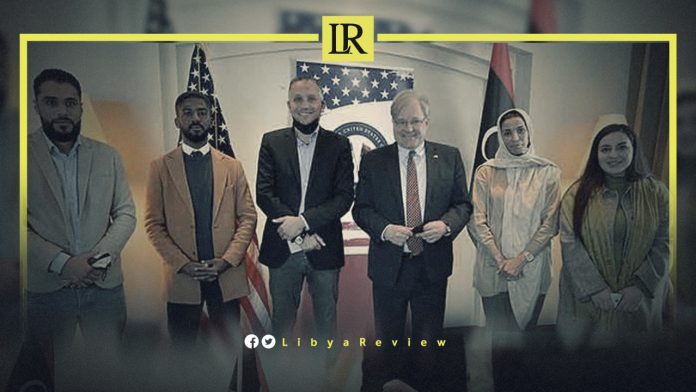 On Monday, the US Ambassador to Libya, Richard Norland and the United Nations Special Adviser to Libya, Stephanie Williams held a meeting to discuss uniting efforts regarding "the current challenges facing the elections."
Ambassador Norland also met with Head of Libya's High National Elections Commission (HNEC) Emad Al-Sayeh, and Daniel Rubinstein, the regional director of the International Foundation for Electoral Systems (IFES). Al-Sayeh and Rubinstein discussed how the polling centers would operate on election day, the US Embassy said in a statement.
The Embassy stated that the US Agency for International Development (USAID) and IFES would support the commission's technical role in ensuring voter participation, including the participation of voters with special needs.
It also referred to Ambassador Norland's meeting with middle school students participating in a civic education project sponsored by IFES; to have a discussion about the elections. He expressed his hope for a "bright and peaceful future for the children of Libya."
Last week, Al-Sayeh met with Ambassador Norland in Tunis. During the talks, Norland reiterated the United States' support for Libya's elections, voicing his confidence in HNEC's ability to deliver free and fair election results.
"In a meeting with HNEC's Dr. Sayeh today in Tunis, I reiterated US support for elections and our confidence in HNEC's ability to deliver free and fair election results," the US Ambassador tweeted.
He also reiterated Washington's partnership with HNEC, as it fulfils its mandate to allow Libyans to "exercise their sovereign right to choose their leaders through fair and transparent elections."
Notably, Libya is less than 10-days from Presidential elections seen as crucial to ending its long-running crises. Deep political divisions threaten to provoke a delay or even renew violence given the bitter divisions over the legal basis for the elections, their dates, and the eligibility of candidates after a string of controversial figures stepped forward.