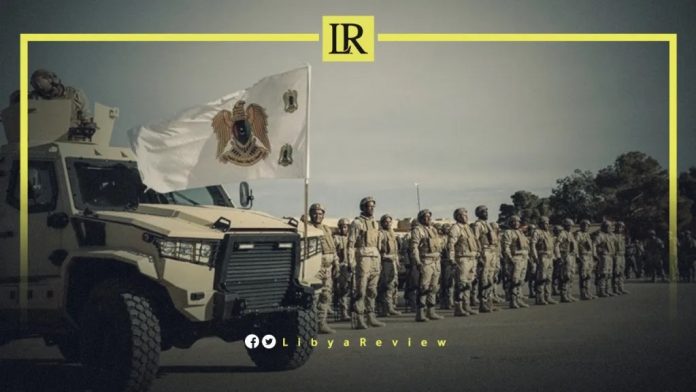 On Thursday, the Libyan National Army (LNA) launched a military operation in Sebha targeting a criminal hotbed. This took place in an area known as the Indian Company Buildings located in the Al-Tayuri neighbourhood near the airport.
Eyewitnesses confirmed that an LNA-affiliated convoy surrounded the building, and closed all roads leading to the city.
Well-informed sources pointed out that the operation was targeting illegal immigrants, and drug dealers. This area is notorious for being controlled by gangs, drug smugglers, and human traffickers, most of whom are foreigners.
Earlier this year, Major General Khaled Al-Mahjoub the Director of the Moral Guidance Department at the LNA revealed that there were several attempts to expel mercenaries from southern Libya.
He claimed that Turkey has an interest in the continuing instability in Libya.
Al-Mahjoub stressed that they were "securing all areas of southern Libya," noting that there are serious "attempts by mercenaries to destabilise southern Libya."
LNA Spokesman, Ahmed Al-Mismari announced that local forces from the Sebha Military Region had confronted subversive elements.
Al-Mismari claimed that these subversive elements "receive their orders directly from the Turkish intelligence, which leads operations to support the Brotherhood and extremist groups in Libya."
Libya has been in chaos ever since the 2011 overthrow and killing of long-time leader, Muammer Gaddafi in a NATO-backed uprising.