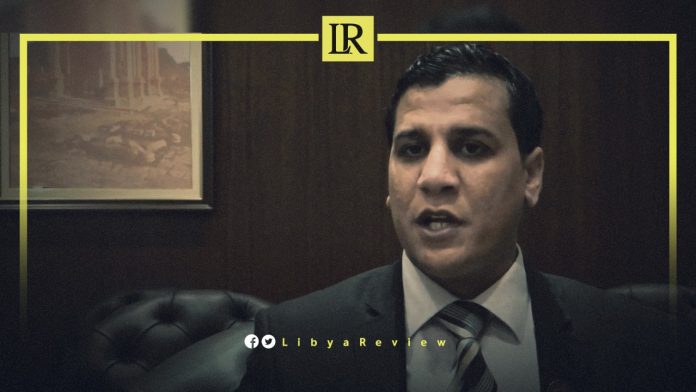 The Chairman of Libya's National Forces Alliance, Tawfiq Al-Shuhaibi, denounced the British Ambassador to Libya, Caroline Hurndall's statements, describing them as a blatant interference in the internal affairs of the North African country.
"The statements of the British Ambassador on Libya's Independence Day, which represent the position of her country, are blatant interference," Al-Shuhaibi said in a tweet.
He added that this interference reflects the lack of respect and the lowest degree of diplomatic engagement between the two countries. The former Libyan parliamentarian also called for expelling the British Ambassador from Libya.
A number of Libyan journalists, politicians and activists launched a hashtag campaign titled "#Expel_the_British _Ambassador_from_Libya" on Twitter. This comes in response to the statement of the United Kingdom's (UK) Embassy in Libya, in which it said that it will continue to recognize the Government of National Unity (GNU), headed by Abdelhamid Al-Dbaiba, as the authority tasked with leading Libya to elections and does not endorse the establishment of parallel governments or institutions.
They considered the statement as a violation of the Libyan sovereignty and representative of the interference in its internal affairs and obstruction of the road map. This sparked a wide-range state of anger among Libyans on social media platforms.
These remarks came after the High National Election Commission (HNEC) announced that despite being technically prepared, it was unable to meet the 24th of December date set by the political roadmap for national elections.
Citing inadequacies in electoral legislation, challenges, and appeals related to candidates' eligibility, the HNEC requested that the Libyan Parliament set another date for the first round of the Presidential elections, within a 30-day period.
Currently at stake is a peace process that had been seen as the best hope in years of bringing an end to the decade of chaos and violence that has engulfed Libya since a NATO-backed uprising which ousted Moammar Gaddafi in 2011.