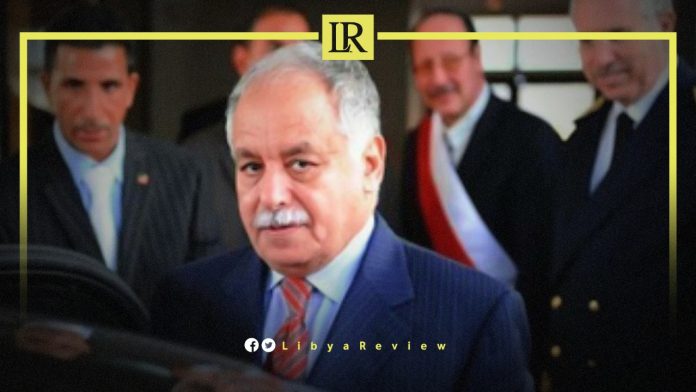 The Libyan Prime Minister during the rule of Moammar Gaddafi, Al-Baghdadi Al-Mahmoudi, intends to file a case against Tunisia before the Libyan judiciary and the International Criminal Court (ICC), after he was acquitted of the charges brought against him.
Al-Mahmoudi was imprisoned in Libya from 2011 to 2019, after Tunisia handed him over to Libya. Although al-Baghdadi al-Mahmoudi has distanced himself from politics, those close to him regularly seek his opinion on Libyan issues.
The former Prime Minister who now lives in the United Arab Emirates (UAE) enjoys freedom of movement, especially in Europe.
Based on a ruling issued by the Tunisian judiciary, the Tunisian government of Hamadi Jebali, one of the most prominent leaders of the Ennahda movement, handed him over to the Libyan authorities in June 2012, despite his legal refugee status.
Al-Mahmoudi, who served as Prime Minister under Gaddafi since 2006, was arrested in the Tozeur region in southern Tunisia in September 2011. After the decision to extradite him to Tripoli, he announced at the time that he had entered a hunger strike in his prison in Tunisia.
Al-Baghdadi was sentenced to death in 2015, but a Libyan court later acquitted him of the charges against him.
Mabrouk Khorchid, Al-Mahmoudi's lawyer in Tunisia, said neither he nor Mr. Mahmoudi's family had been given any warning that his client will be extradited.
"I believe this is a state crime and is against human rights," he told the New York Times. "This is a sad moment for human rights in Tunisia. I think he's going to be tortured and treated illegally and believe that those who handed him over bear part of the responsibility."