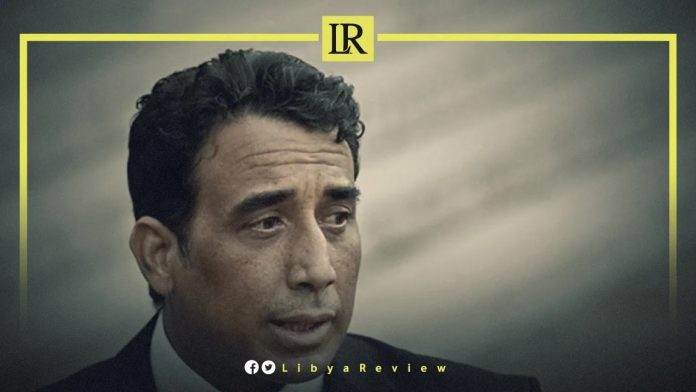 Libya's Presidential Council affirmed its keenness to develop a national reconciliation project by setting legal frameworks to ensure the success of the process.
The Deputy Head of Libya's Council, Abdullah Al-Lafi, explained that the drafting of a law would ensure the success of the national reconciliation project.
This came after a series of meetings and forums to formulate a comprehensive action plan for the national reconciliation project and to amend the transitional justice law.
Meanwhile, Basma Wahiba, a Spokesperson for Libya's Presidential Council, said that the reconciliation file was launched last April, during the announcement of the formation of the High National Election Commission (HNEC). She added that the reconciliation process "will take place in several stages."
"On Thursday, there was an expanded meeting in which representatives of different Libyan parties, ministers and academics specialized in law participated. They gave recommendations related to the legal frameworks for the reconciliation process," Wahiba said.
"We focused more on the need to review Libyan laws related to reconciliation," she added.
Wahiba pointed out that the Presidential Council believes that "the opportunity and the climate now is important and positive, with momentum conducive to reconciliation."
She also noted that the Council takes into account the acceptance and participation of all in the reconciliation process.
Last week, the Deputy Head of the Libyan Presidential Council affirmed that the national reconciliation file adopted by the Council pays special attention to all the displaced from various Libyan cities. He added that the initiative seeks to find safe solutions for their return to their homes, cities and villages, until security, stability and civil peace return to all cities of Libya.
This came during his meeting in the Presidential Council with a number of members of the High Council of State (HCS) from the eastern region, in the presence of the Libyan Minister of Social Affairs, Wafa Abu Bakr Al-Kilani. They discussed a number of issues of concern to the displaced and national reconciliation, according to the Media Office of the Presidential Council.
During the meeting, they discussed the situation of the displaced persons in the eastern region and ways to overcome difficulties and obstacles in front of them. They also spoke about ways to work on protecting their administrative and financial rights, in coordination with the competent authorities.