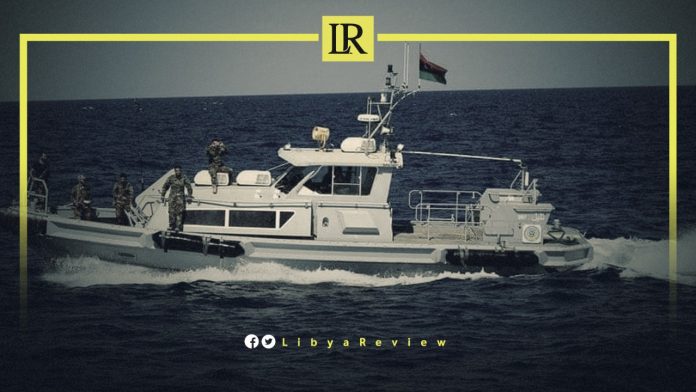 A recent confidential EU military report revealed calls for continuing a controversial program to train and equip Libya's Coast Guard and Navy.
The report offers a rare look at Europe's determination to support the interception and return of tens of thousands of migrants to Libya, where they continue to face insufferable abuse, according to the Associated Press.
Compiled by Italian navy Rear Adm. Stefano Turchetto, the Head of the EU arms embargo surveillance mission (Operation IRINI) the report acknowledges the "excessive use of force" by Libyan authorities, adding that EU training is "no longer fully followed."
It added that, "the political stalemate" in Libya has hindered Europe's training program. As well as noting that the country's internal divisions make it difficult to obtain political support to enforce "proper behavioural standards … compliant with human rights, especially when dealing with irregular migrants."
The European Commission Spokesman, Peter Stano confirmed that the EU remains determined to train Coast Guard personnel, and bolster Libya's capacity to manage a massive search-and-rescue area of the Mediterranean.
"The EU training program remains firm on the table, to increase the capacity of the Libyan authorities to save lives at sea," Stano said.
At least three requests have been filed to the International Criminal Court (ICC), demanding that Libyan and European officials, as well as traffickers, militiamen, and others be investigated for crimes against humanity. A UN inquiry published in October also found evidence that abuses committed in Libya may amount to crimes against humanity.
Last week, UN Secretary-General, Antonio Guterres called for countries to "re-examine policies that support their interception at sea, and the return of refugees and migrants to Libya."
Last month, the Libyan government named Mohamed Al-Khoja, a militia leader implicated in abuses against migrants, to head the Department for Combating Irregular Migration. This oversees its the country's notorious detention centers.
"The same people in charge of dismantling the trafficking business are the traffickers themselves," said Violeta Moreno-Lax, founder of the immigration law program at Queen Mary University of London.