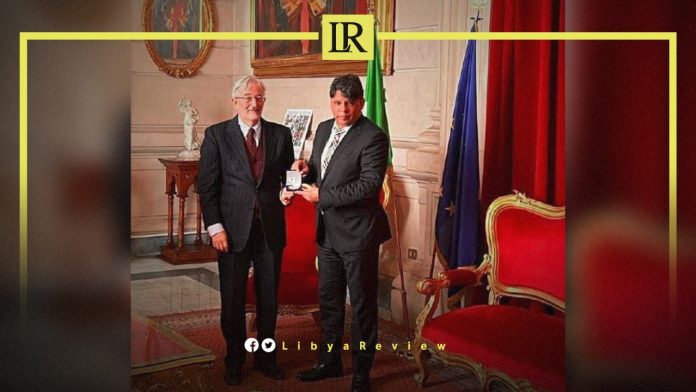 On Sunday, the Libyan Attorney General Al-Siddiq Al-Sour and his accompanying delegation concluded their visit to Italy. He met with the Italian Public Prosecutor, Giovanni Salvi, and Federico Cafiero De Raho, the Director of the National Administration for Combating Organized Crime and the Mafia.
According to the Libyan Embassy in Italy's Facebook, the parties met in Rome and discussed ways to enhance cooperation in the field of criminal justice. This is based on an invitation by the Public Prosecutor at the Court of Cassation in Italy, according to a statement made by Al-Sour's office.
The meeting discussed creating a working mechanism conducive to addressing all the issues that prevent the completion of common investigations. They also discussed cooperation in combating transnational crime organizations involved in organizing illegal immigration, human trafficking, fuel smuggling, and terrorism.
The issue of Libyan detainees in Italian prisons was also brought up, including the development of suitable procedures in this regard.
The statement added that they agreed to develop information exchanges, and that Italy would prepare and implement training programs for Libyans.
Notably, on Monday, the Deputy Head of the Libyan Presidential Council (PC), Abdullah Al-Lafi held a meeting with Italy's Special Envoy to Libya, Nicola Orlando and Ambassador Giuseppe Buccino. They discussed bilateral relations and the political situation in the country.
During the talks, Al-Lafi stressed the need to hold presidential elections before the end of the current year, and move forward with the national reconciliation file initiated by the PC.
In a statement, the PC's Media Office said that Orlando confirmed that Rome looks forward to the adoption of a new roadmap by the Libyan Parliament. The hope is that this will lead to successful elections.
He added that Italy is closely following up on the latest developments in Libya, and emphasised its complete respect for Libyan sovereignty.
The Special Envoy indicated his desire to work on getting Libya out of the current transitional stage until a President is elected by the people.