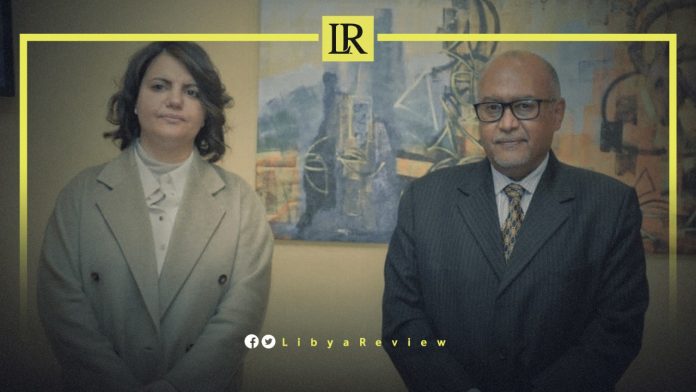 On Tuesday, Libyan Foreign Minister, Najla Al-Mangoush arrived in Ethiopia to participate in the 40th regular session of the Executive Council of the African Union.
The session is scheduled to be held on 2-3 February, at the African Union headquarters in Addis Ababa.
The statement added that the participants will discuss the peace and security situation in Africa. As well as the repercussions of the COVID-19 pandemic on the economic and health situation in the continent.
The Minister was received at Addis Ababa Airport by senior officials of the Ethiopian Ministry of Foreign Affairs.
Libya has been suffering insecurity and chaos since the fall of long-time leader Muammar Gaddafi in 2011. This has made the North African country the preferred point of departure for migrants wishing to cross the Mediterranean Sea to European shores.
"Libya is not a final destination for migrants, we are a transit country, and sometimes migrants come from countries that are more peaceful than ours," Al-Mangoush has said.
According to the International Organization for Migration (IOM), more than 32,425 migrants, including women and children, have been rescued in 2021. Hundreds of others have died or gone missing off the central Mediterranean route last year.
Earlier, Kingabe Ogouzeimi de Tapol, a spokesman for the Front for Change and Concord in Chad (FACT), said that there are many Chadian rebels still present in Libya.
In an interview with the Italian news agency Nova, de Tapol expressed his regret that elections were not held in Libya, where there are many Chadian rebels.
"They understand the need to return," de Tabol said, referring to Chadian militants in Libya. "In the past, we were in Libya to fight ISIS, but today we know that we must go back to our country."