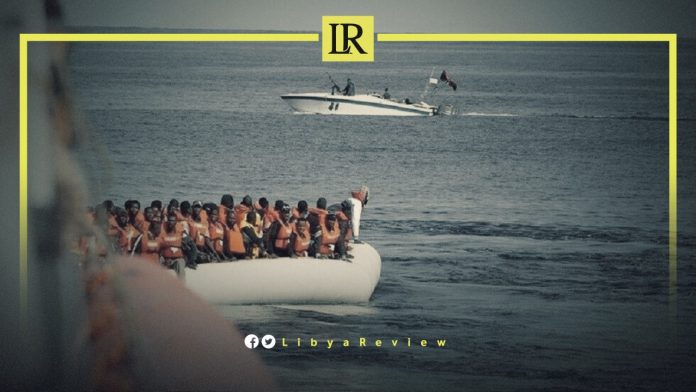 Over 20,000 migrants who were returned to Libya by the country's Coast Guard in 2021 have gone missing, according to the relief organisation Oxfam.
In the last five years, the Libyan Coast Guard has intercepted over 80,000 migrants. Thousands of people deported to Libya, or incarcerated in official detention institutions risk winding up in "clandestine" facilities, it said.
According to Oxfam, such facilities are managed by traffickers or local armed groups who "survive on the abduction industry," citing the repercussions of the Italy-Libya agreement struck in 2017. Several accounts of "abuse and torture" suffered by unaccompanied adolescents assisted by the humanitarian organisation in Italy were featured in the report. The agreement was slammed by Oxfam, which urged the Italian Parliament to cancel it, and reintroduce search-and-rescue efforts in the central Mediterranean.
"An agreement that does not prevent tragedies at sea has cost Italian taxpayers nearly one billion euros: over 8,000 people have died along the central Mediterranean route since 2017," it stated.
Despite a number of admissions in the report, including an acknowledgment that Libyan authorities are known to have used "excessive force" against migrants, Europe remains determined to continue supporting Libyan authorities to intercept and return migrants to Libya. This is according to a report circulated to EU officials, and seen by the Associated Press.
"They would close us in a room, make us undress, and beat us with a plastic tube," said a Said from Bangladesh who was hosted in Italy according to Oxfam's statement.
"A few days before the arrival, after holding me in the garage of a residence where dozens of other migrants were kept," the youngster was quoted as saying in the statement. "They took me to Tripoli in the back of a car for 37 hours with a little bread and water."
He claimed that while working on a construction site, traffickers pressured his family to pay money so he could get his passport back. He was taken by another armed gang after two weeks, where more ransom was demanded by them. "My jailers pushed me to contact home, and if I couldn't talk to anyone, they threatened to beat me," he added.
After two failed attempts and more requests for money, including from Libyan authorities, his family was able to pay the ransom," according to Oxfam.
"The Libyan Coast Guard intercepted the rubber dinghy 14 hours after leaving on my second attempt to reach Italy. We were taken to a prison. We were 56 people in a room with the lights turned on all the time. We were only given food twice a week. They locked me in a room, took my few valuables, smacked me, and struck me with a rubber tube," he was reported as saying.
Migrants have reported blackmail and extortion in Libyan jails and detention centers in large numbers. Over the years, InfoMigrants has received several testimony, and in November it reported on a strategy used by Libyan jailers that involved the posting of images of detainees on Facebook. The goal is to make captives' families pay for their release after seeing their images online.
To get out of prison, Daouda, a 19-year-old Guinean migrant, had to ask his father for money "but it was too late by the time [he] got the money together," his sister told InfoMigrants. The young man died in prison after being shot by guards during an attempted escape.
Said, who has attempted six times to cross the Mediterranean from Libya, told InfoMigrants that "When migrants are returned to a Libyan port, they are taken to a prison center right away. You must pay 3,000 Libyan dinars (about €550 euros) to go out once more. When we arrive, the first question the guards ask us is, "Who has money to get out of prison?"