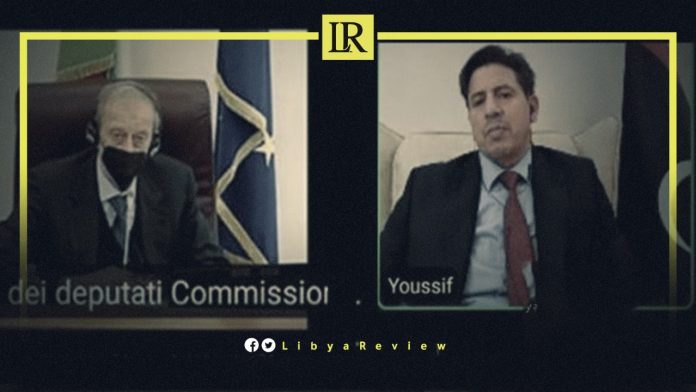 Head of the Foreign Affairs Committee of the Libyan Parliament, Yousef Al-Agouri held an online meeting with his Italian counterpart, Piero Fassino. They discussed the migration crisis, and bilateral cooperation programs.
The meeting also discussed the current political developments in Libya, and the wider region. As well as Italy's support for stability in Libya, and a number of issues of common concern.
Al-Agouri congratulated Italy on electing a new President, and reiterated his thanks for Italy's role in supporting Libya.
The Libyan MP stressed the need for continuous coordination, to face the great challenges the region is going through.
In turn, Fassino confirmed his keenness to cooperate with Libya and support its stability, "as this affects the stability of the entire region."
He added that Libya is a top priority for Italian officials, "because this is linked to Italy's interests and stability."
Fassino reiterated the Italian Parliament's readiness to support the Libyan Parliament from a technical side.