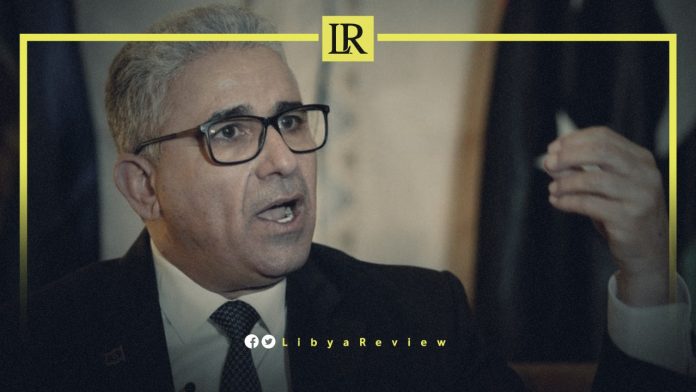 On Friday, the municipality of Benghazi affirmed its support for Thursday's decisions made by the Libyan Parliament. This is regarding the development of a new political roadmap, and the holding of Presidential and Parliamentary elections within fourteen months.
In a statement, the municipality also confirmed its support for the newly announced government approved by the Parliament.
It called on the international community and the United Nations Support Mission in Libya (UNSMIL) to respect their pledge to the Libyan people, and refrain from interfering in the country's internal affairs.
"We warn all conspirators and war merchants who seek by all means to create strife in the homeland that the Libyan people will not stand idly by in front of their conspiracies," the statement said. The municipality emphasized the unity of Libya, and its people.
On Thursday, Speaker of the Libyan Parliament, Ageela Saleh announced that they have unanimously appointed Fathi Bashagha as the new Prime Minister. He is set to replace the current PM of the Government of National Unity (GNU), Abdel-Hamid Dbaiba.
Bashagha hails from the city of Misrata and was the Minister of Interior of the previous Government of National Accord (GNA). He was a member of the Misrata Military Council and fought against Muammar Gaddafi during the 2011 uprising.
Notably, Dbaiba said in a speech this week that he would not hand over power until after the elections. "Only elections will end the transitional stages," he claimed.
Dbaiba was appointed in March as head of the UN-backed GNU. This was tasked with uniting the country's divided institutions and overseeing the run-up to elections scheduled for December 2021.
However, the PM reneged on his pledge to not run in the elections, and his candidacy was one of the main controversies that eventually brought the process to collapse.
Bashagha was elected as an MP in 2014, but boycotted the legislative sessions, and defected after it was moved to the eastern city of Tobruk.
He played a key role in the 2015 Skhirat agreement that led to the creation of the GNA. Former Prime Minister, Fayez Al-Sarraj appointed him as Interior Minister in 2018. He sought to integrate armed factions into a unified army and reportedly survived two assassination attempts in 2019 and 2021.
Observers fear that Libya will return to having two opposing governments, given Dbaiba's refusal to cede power to a rival government.