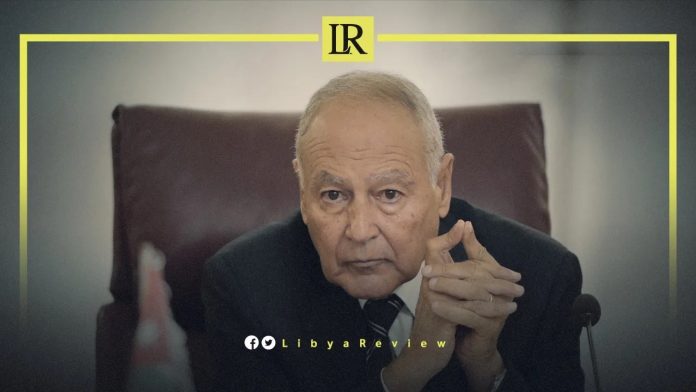 On Monday, the Secretary-General of the Arab League, Ahmed Aboul Gheit called on all Libyan parties to "work together to reach a political consensus on the next stage, and to preserve the country's stability."
Aboul Gheit stressed the importance of giving priority to the interest of the country, at this critical time. As well as emphasising the need for the international community to support strengthening the unity of the Libyan state, and maintain its stability.
He also called for the international community's support for holding elections. As these would "renew the legitimacy of institutions, and reflect the free will of the Libyan people."
Last week, Aboul Gheit expressed his concern about the recent developments in Libya. He stated that this might "re-establish the polarized state, that afflicted the country in recent years."
An official source in the Arab League explained that Aboul Gheit is reliant on Libyan leaders to "put the supreme interests of the country, above any other narrow considerations."
Aboul Gheit pointed out that these leaders should agree on a comprehensive political process, that leads to elections, and renews the legitimacy of state institutions.
He described this as, "the best and only solution in Libya." As well as ending the long-standing transitional phase in the country, and ensuring stability, security, construction, and development.
Aboul Gheit stressed the importance of protecting the state of stability – which the country has experienced since the signing of the ceasefire agreement in 2020.
The source noted that there is hope for a political process in Libya, which would implement the outcomes of the international conferences and resolutions, especially Berlin I and II.
The Secretary-General emphasised support for ending foreign interference in Libya and securing the withdrawal of all foreign mercenaries and fighters. As well as limiting arms to official security bodies.
The source also stressed the importance of unifying the military, security, and economic institutions, and fully supporting any authority in Libya that would put these goals into practice.