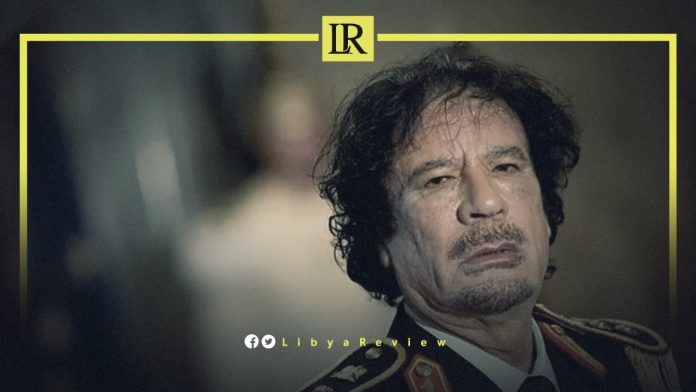 The late Libyan leader, Muammar Gaddafi paid special attention to the crisis between Russia and Ukraine, as evident in press statements dated 14 August 2009. He warned that NATO's expansion plans to the east would pose a direct threat to Russia's interests and security.
"NATO is trying today to drag the former Soviet republics under its control, this can only be described as a real threat to Russia," he said.
Gaddafi also expressed his concern over the strained relationship between Russia and Ukraine, saying, "during my visit to Ukraine, I was convinced that there are serious problems between the two countries. One of these problems is the Ukrainian leadership's attempts to join NATO."
He noted that Kyiv believes that membership into NATO would guarantee its security, a matter which cannot be accepted by Russia.
In an article published in April 2009, Gaddafi touched on Russia's historical and contemporary situation, and what he described as the "Western expansion" eastward, targeting Russia. He explained that this expansion began in the 19th century with French emperor Napoleon's invasion, followed by Hitler's attempt during World War II.
Gaddafi added that NATO's expansion, and its attempt to welcome Eastern European countries as members is a "dangerous provocation, and an attempt to encircle and subjugate Russia. This is a country that cannot be easily besieged and defeated, as proven throughout history."
In this context, the late Libyan leader indicated that Russia has huge military capabilities, including the nuclear triad; a three-pronged military force structure, long-range bombers, and nuclear submarines, which he believes make it difficult to be defeated.
Recently, the Russian Foreign Minister, Sergei Lavrov, said that the North Atlantic Treaty Organisation (NATO) had destroyed Libya and Iraq under the illusion of democracy.
In a press conference, the BBC correspondent described the Russian Foreign Minister's speech as containing delusions and aphorisms, saying that the Russian invasion of Ukraine was not a limited military operation, but rather a Russian takeover of all of Ukraine.