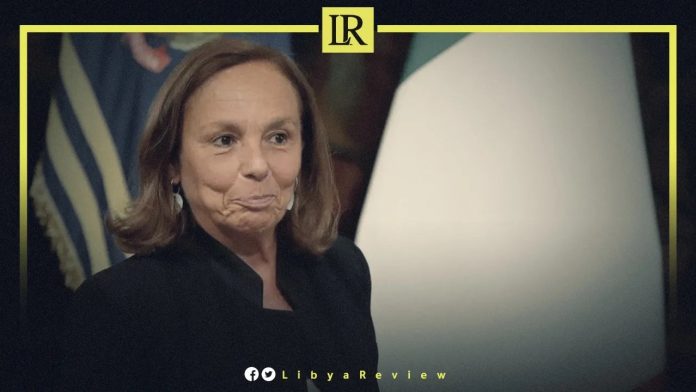 On Thursday, Italian Interior Minister, Luciana Lamorgese announced plans to visit Libya and Tunisia, along with the European Commissioner, Elva Johansson in May.
In a briefing before the Italian House of Representatives, Lamorgese said that Libya and Tunisia are today "the two main sources of the migration flows that affect the central Mediterranean route."
"I have agreed with the European Union Commissioner for Internal Affairs, Johansson to conduct a joint visit in May, to implement the measures and financial contribution related to the strategic partnership," she said.
Last month, Lamorgese confirmed that migration flows towards Italy from Libya, Tunisia, and Algeria have declined since November.
"From 1 January to 29 March, 1,494 Tunisians arrived in Italy, while the number of arrivals in the same period last year was 2,080, with a decrease of 27%," Lamorgese added.
The Minister stated that the downward trend was also found in Libya, confirming that in March, 437 immigrants had arrived. This was 1,505 in March of last year
Lamorgese added that the number of migrants who arrived in Italy in 2021 amounted to 67,477. The majority of whom set off from Tunisia and Libya.
Notably, Amnesty International recently urged the EU to reverse its migration policy on Libya. It described the approach as helping return migrants to "hellish" conditions in the North African country.
In a statement, the IOM said that more than 82,000 migrants were intercepted and returned to Libya. This has been happening for the past five years, since the EU began its cooperation with Libyan authorities to block migrants from reaching European shores, according to the Agence France-Presse (AFP).
Libya has been suffering insecurity and chaos since the fall of the late leader Muammar Gaddafi in 2011. The country has become the preferred point of departure for migrants wishing to cross the Mediterranean to European shores.
Since the beginning of the year, 36 migrants have died and 87 others went missing off the Libyan coast.