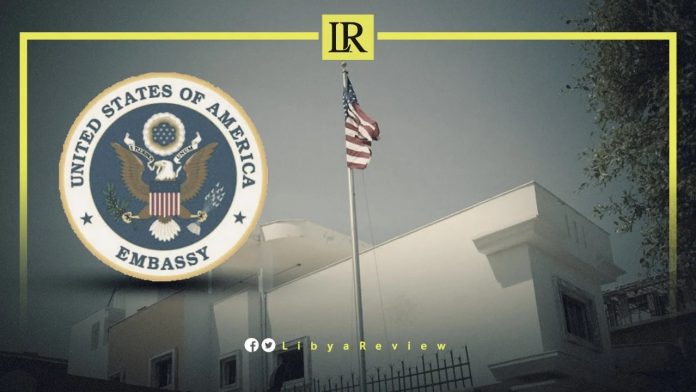 On Saturday, the United States (US) said that it remains concerned about the ongoing oil shutdown in Libya. The shutdown could lead to more frequent electricity outages for longer periods of time as well as higher electricity generation costs throughout the summer.
In a statement, the US Embassy in Libya said that it remains committed to helping the General Electricity Company of Libya (GECOL) to mitigate the problems of electricity outages.
The US Embassy added that turning off unneeded electrical items, shifting electricity-intensive usage to off-peak hours, and reducing the use of air conditioning can help reduce the chances of blackouts. It also allows the GECOL to economise the fuel limitations caused by the shut down of oilfields.
Libya is losing tens of millions of dollars a day due to the shutdown of its oil facilities. This while global prices are at their highest in years, the country's Oil and Gas Minister, Mohamed Aoun, told AFP in an interview on Friday.
Oil is the lifeblood of the North-African country trying to move past a decade of conflict since the fall of Moammar Gaddafi in a 2011 NATO-backed uprising.
However, since mid-April Libya's two major export terminals and several oil fields have been held hostage to the country's latest political schism.
"Production has fallen by about 600,000 barrels a day," half of the prior level, Minister of Oil and Gas, Mohammed Aoun, added.
"Calculating the sale price at $100 a barrel, losses are at least $60 million daily," he said.
Since Russia began its invasion of Ukraine in February, triggering Western sanctions, global crude prices have reached levels unseen since 2014. On Friday the US benchmark West Texas Intermediate crude traded above $106 per barrel. The price of Brent crude exceeded $109 per barrel.
The Libyan closures follow the selection of a new Prime Minister, Fathi Bashagha, in February by Libya's Eastern-based Parliament in a direct challenge to the Tripoli-based interim Prime Minister, Abdelhamid Al-Dbaiba.
Analysts say Libyan forces in the East, who back Bashagha, have forced the closure of the oil facilities in a bid to press Al-Dbaiba to step down. However, Al-Dbaiba insists he will only hand power over to an elected successor.