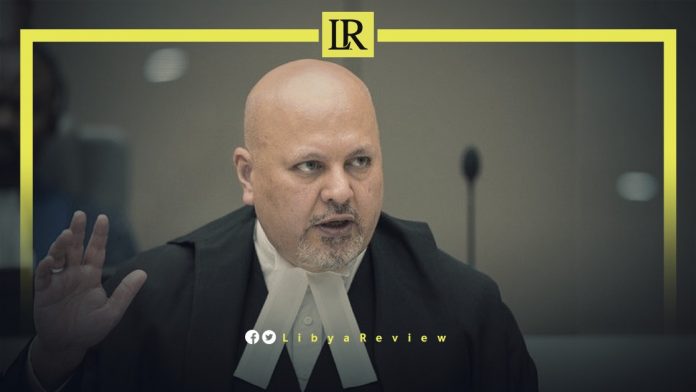 The National Commission for Human Rights in Libya (NCHRL), welcomed the new strategy of the International Criminal Court (ICC) in Libya, announced by prosecutor Karim Khan. The new investigation strategy places emphasis on survivors.
During his speech before the UN Security Council on Thursday, Khan pledged to deliver justice against crimes committed in Libya. He said the situation "cannot be a never-ending story. Justice delayed may not always be justice denied, but justice that can still be arrived at."
The NCHRL said the adoption of this new strategy will contribute significantly to supporting efforts to enhance accountability, end impunity, guarantee the rights of victims, enhance the rule of law and justice, and contribute to achieving peace in Libya.
The Committee stressed that accountability for violations of human rights and international humanitarian law "is essential to achieving peace and stability, after many years of impunity in Libya."
It also confirmed the need for the investigation to be "comprehensive of all violations of human rights and international humanitarian law, committed during the past years from 2011 to 2020 by all parties in Libya."
The new strategy prioritises referrals made by the Security Council, by allowing additional resources and increased financing, especially for sexual and gender-based crimes.
It focuses on empowering witnesses and survivors to enable their participation in the investigation process. As well as improving engagement with Libyan authorities on investigations.
It also aims to increase avenues for responsibility through better cooperation with third States, international and regional organisations, including the UN Support Mission in Libya (UNSMIL) and the Secretary-General Special Adviser on Libya (SASG).
The ICC prosecutor concluded by stating that cooperation is a "two-way street" and that his office will be a recipient of cooperation and contribute to national accountability processes.