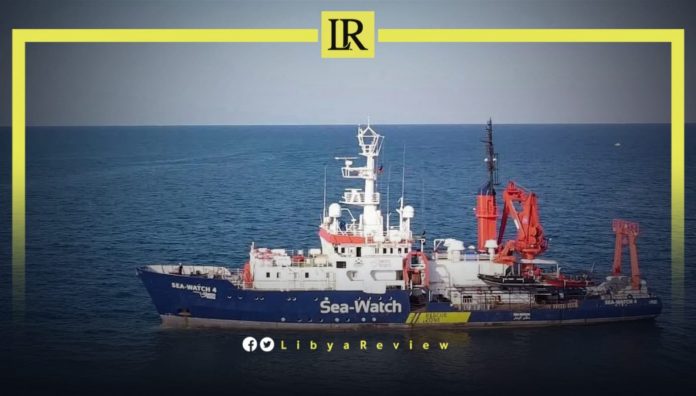 On Tuesday, the German rescue organization, Sea-Watch lodged a lawsuit against Frontex, the border agency of the European Union. This is for refusing to provide documents related to its working relations with the Libyan Coast Guard in Malta's search and rescue zone, in relation to a specific incident in July.
The lawsuit, which was lodged in cooperation with pro-transparency group FragDenStaat at the EU General Court in Luxembourg, was initiated "to obtain the release of the withheld information in order to prove that Frontex is complicit in Human Rights violations in the central Mediterranean," the sea rescue organization said.
In a press release published today, Sea-Watch said that the July incident was "in violation of international law" and occurred within the Maltese search and rescue zone. It involved a boat in distress, with about 20 people on board being "intercepted by the so-called Libyan Coast Guard and dragged back to Libya".
The rescue ship, Sea-Watch 3 was the closest vessel with rescue capacity but was not informed by any authority, they said.
"Maltese officials refused to fulfill their duty to coordinate rescue efforts and ensure that people in distress at sea were taken to a safe place. As required by international maritime and human rights law," it added
Before the interception of the boat, a Frontex drone was reportedly on the scene, and in the vicinity of the distress case. Therefore, "Frontex must be assumed to have been involved in the pullback in violation of international law".
Following the incident, FragDenStaat and Sea Watch had filed requests to access Frontex documents, under the Freedom of Information Regulation. This is in order to learn more about Frontex's involvement in the incident. However, the border agency "repeatedly refused to release the requested information," they said.
"What Frontex disclosed is the amount of data available, but not its content: 73 documents, footage, and one video were identified that relate to the date of the Sea-Watch request. Among them were 36 documents on the exchange of communications between Frontex and Libyan, Italian, and Maltese authorities on that specific day alone."
In a separate investigative report, the same agency has been revealed to have been involved in the pushbacks of at least 957 asylum seekers in the Aegean Sea, between March 2020 and September 2021.