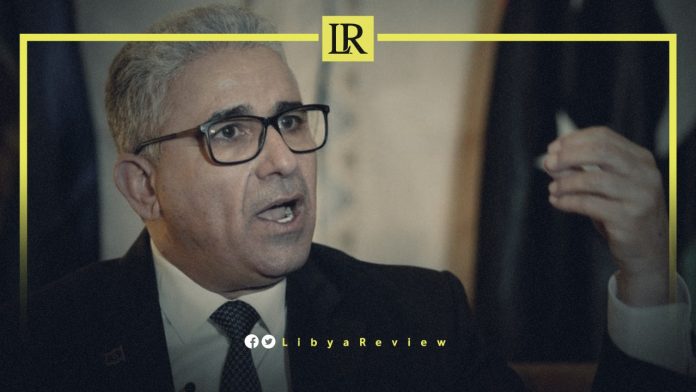 Libya's Prime Minister-designate, Fathi Bashagha stated that his government will exercise its work from any city other than Tripoli, "without the shedding of a single drop of blood."
In front of a meeting with his government ministers in the city of Sirte, Bashagha added that his government is "interested in exercising its work from Tripoli, and if it is not able to do so, it can work from any other city."
He suggested that this be in the city of Sirte, "because the city has suffered from wars and calamities during the past years. Also, because it is located in the center of Libya, linking the east of the country with its west and south, and it has no enmity or disputes with the various Libyan cities," he added.
On 10 February, the Speaker of the Libyan Parliament, Ageela Saleh announced the unanimous appointment of Bashagha as the new Prime Minister. Incumbent PM Abdel-Hamid Dbaiba warned that the appointment of a new interim government could lead to war and chaos in the country. He renewed his pledge to only hand power over to an elected government.
Libya has been mired in a political crisis since the fall of long-time leader Muammar Gaddafi's regime in 2011. Observers fear that Libya will return to having two opposing governments, threatening the nation's vital oil sector.
Last month, Bashagha warned of the collapse of the ceasefire agreement if Dbaiba refused to cede control. "The outgoing government's continued usurpation of power and the threat of violence threatens to unravel the ceasefire agreement, and undermine national and international efforts to hold elections," Bashagha has said.
He has reiterated his government has the ability to enter Tripoli, "but prefers to enter it peacefully, and without bloodshed."