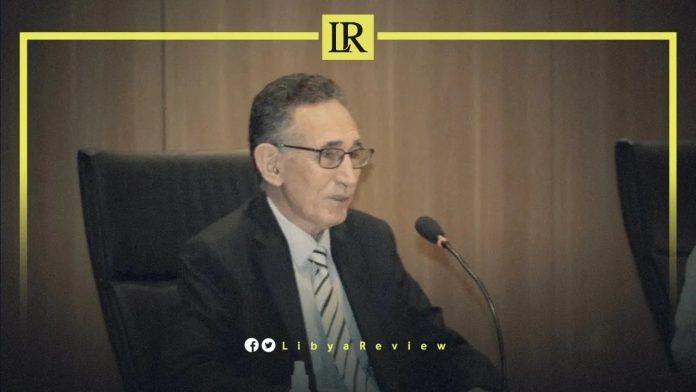 The Minister of Economy and Trade in Libya's Government of National Unity (GNU), Mohamed Al-Hwaij stressed the commitment to his decision to ban the export of fish.
In March, Libya imposed a total ban of all types of fish, effective immediately. It also announced a plan to create a three-month strategic stock of basic foods.
The announcements came following a meeting headed by Al-Hwaij, to discuss regulating the local market, the flow of goods, and controlling their prices.
Last week, the Head of the National Committee for Sustainable Development in the Libyan Parliament, Rabia Aburas stressed the "need to find alternative economic resources for oil and gas. It is vital this occurs soon due to the successive crises that this sector is going through."
Aburas added that the "fluctuation in the volume of production negatively affects the effective contribution of oil, to cover the country's liquidity needs."
The MP confirmed that "alternatives exist in Libya, most notably marine resources, given Libya's long Mediterranean coastline. She said that this "opens promising opportunities in the field of tourism, fishing, food industry, and maritime transport."
Aburas said there should be a national orientation to boost sea-related industries. She stressed the need to invest in the green economy, which aims to reduce environmental risks and achieve sustainable development without leading to environmental degradation.
The MP added that Libya can benefit from successful experiences in other countries, with international institutions playing a major role in transferring the required expertise. She called for the formation of a national forum to discuss the sustainable development of the Libyan economy, following the blue and green economy.
"This forum should include all actors, including researchers, academics, regulatory agencies, the National Planning Council, chambers of commerce, businessmen and civil society," she stressed. As well as emphasising the importance of participating in the forum with expertise and "international bodies wishing to work with us."
Aburas pointed to the need to launch the forum soon, given the challenges facing the Libyan economy, which requires sustainable solutions. "The issue must be addressed at the national level and given the priority it deserves," she concluded.