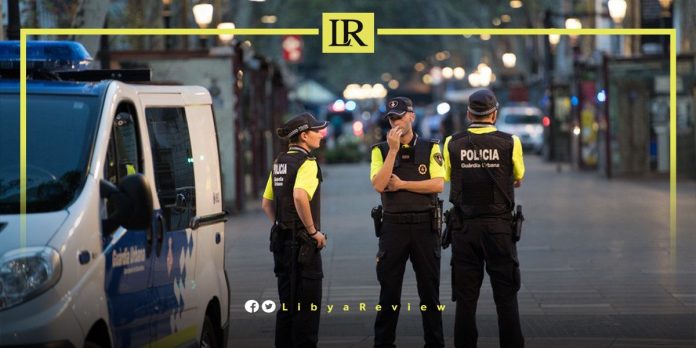 The Spanish police dismantled a network of companies in Catalonia and the Valencian Community that finance a militia linked to the Islamic State (ISIS), which operates in Libya, according to Spain's Confidencial Digital news.
The Anti-Terrorism police arrested three Libyans in Barcelona, Gerona and Valencia. The Ministry of the Interior reported that "the investigation began two years ago when specialists in the fight against terrorism detected the presence in Spain of a person related to the leadership of a Libyan militia, linked to ISIS."
The Ministry also explained that "after the initial investigations, the agents verified that this person had a business structure that, operating in several countries -including Spain- diverted funds to Libya to finance the militia that operates under the direction of ISIS".
Confidencial Digital news said that it has been able to access a document from the Spain's National High Court that provides key data on who made up this militia. Some of its members arrived in Spain due to a solidarity program for those wounded by war.
The Libyan militiamen "would have settled in Spain, at least temporarily, after receiving medical treatment as war wounded, within the solidarity program in Spanish hospitals".
The members of this militia were all from the same Libyan city, Zawiya, which is close to the capital, Tripoli, and the border with Tunisia.
There were between four and five Libyans who entered Spain in stages. They had been injured during their participation as combatants in the Libyan civil war.
The Spanish police said the four Libyans from the militia arrived in Spain to receive medical and/or surgical treatment in private clinics in Madrid and Barcelona.
The police discovered that a Libyan man controlled several commercial companies with which he carried out commercial operations with Turkey, Tunisia, Libya and other countries.