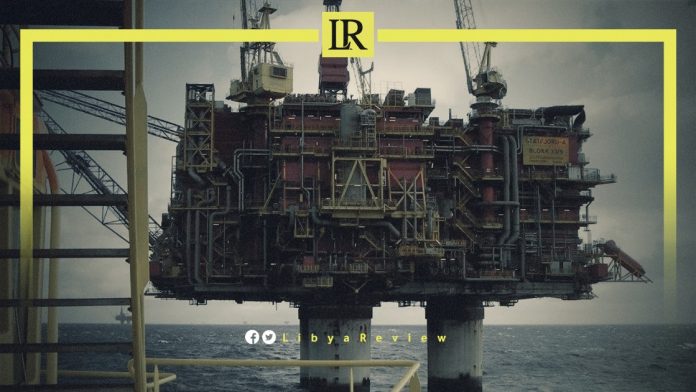 Libya's National Oil Corporation (NOC) has stopped all developmental and exploratory drilling operations at all fields and ports.
The NOC's Chairman, Mustafa Sanalla said the halt is due to the "delay in liquidating the approved budget for the year 2022." He stressed the need to stop all well maintenance operations, and all major development projects, to avoid arranging any new financial commitments.
Sanalla warned that the failure to liquidate the approved budget led to an increase in the financial obligations of the NOC, and its subsidiaries.
The US Embassy in Libya announced its full support for the temporary freezing of oil revenues in the Libyan Foreign Bank (LFB), until a revenue management mechanism was created.
"Restoring Libyan oil production is important for the Libyan people, and the global economy. Agreement on a mechanism for transparent management of oil revenues is imperative in order to achieve this, as discussed by Libyan parties in the 1 April meeting of the Berlin Process Economic Working Group," the Embassy said in a statement on Saturday.
It stressed the need for "the mechanism to include agreement on priority expenditures, as well as transparency measures, and steps to ensure oversight and accountability."
The statement noted that the US is "prepared to provide technical assistance, as requested by the Libyan parties to help with such a mechanism."
"Progress on these important issues will contribute to a more stable political environment, and help restore momentum toward the Parliamentary and Presidential elections, as demanded by the Libyan people," it concluded.
The statement comes days after the Parliament-backed Prime Minister, Fathi Bashagha announced the reopening of oil fields and ports that supporters of his government had closed.
The Libyan Parliament had demanded that the National Oil Corporation (NOC) freeze oil revenues in the LFB. It stipulated that government spending be limited to salaries and fuel subsidies, until power is handed over to the new government.
The NOC had recently transferred $6 billion dollars to the Central Bank of Libya (CBL). This aggravated the tense situation, resulting in the closure of several fields and ports in the east and south of the country.
The Bashagha government controls the east and south of the country, where most of the oil fields are located. This includes the oil crescent region (the largest center for export ports). Meanwhile, the incumbent PM, Abdel-Hamid Dbaiba controls the west of the country, Tripoli, and the political institutions. He has refused to hand over power, until after elections.