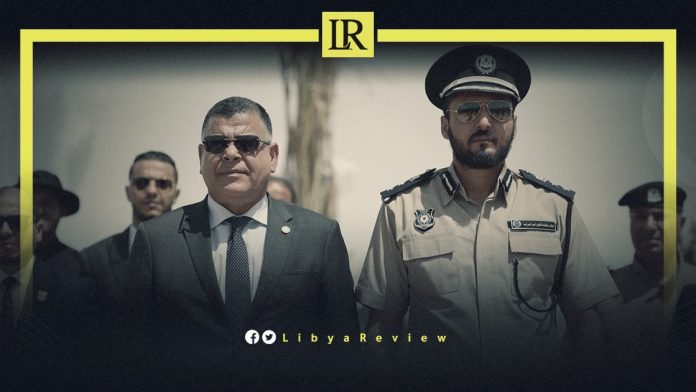 On Wednesday, the Interior Ministry of the outgoing Government of National Unity (GNU), opened a new office for the deportation of illegal immigrants in Tripoli.
In a statement, the Ministry said that this step is a part of efforts to provide the "best humanitarian services and care for immigrants." It added that the deportation office includes several modern service facilities.
The opening ceremony was attended by the GNU's Interior Minister, Khaled Mazen and the Head of the Anti-Illegal Immigration Agency, Colonel Mohamed Al-Khouja.
Mazen said that he supports any regional or international efforts to stop the flow of migrants to Europe, provided that it is not at the expense of the Libyan state.
The minister also commended the efforts of the personnel of the agency who treat migrants "with all humanity."
Detention centers in Libya have long been the subject of criticism by human rights institutions and the United Nations.
In January, the United Nations Secretary-General, Antonio Guterres said in a report that thousands of detainees are held illegally and often in inhumane conditions in facilities controlled by armed groups or secret facilities in Libya.
He added that over 12,000 detainees are held officially in 27 prisons and detention facilities across Libya, according to a report obtained by The Associated Press.
Guterres said in the report that the United Nations Support Mission in Libya (UNSMIL) continues to document cases of arbitrary detention, torture, sexual violence and other violations of international law in facilities operated by the government and other groups.
He noted the thousands of detainees who don´t appear in the official statistics provided by Libyan authorities – over 12,000 – are unable to challenge the legal basis for their continued detention.
"I remain gravely concerned by the continuing violations of the human rights of migrants, refugees and asylum seekers in Libya," Guterres said in the report to the UN Security Council.
Guterres said the widespread arbitrary detention of migrants and refugees continued, including those rescued or intercepted trying to cross the Mediterranean.