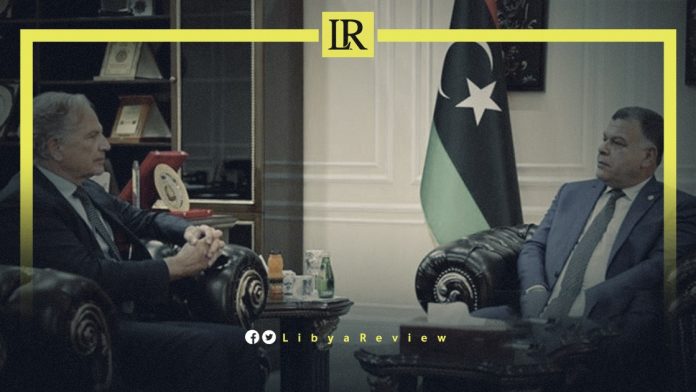 Dutch Ambassador to Libya, Dolf Hogewoning confirmed the continuation of his work in the Libyan capital. He noted that "within days, the work attachments will be transferred to the embassy in Libya."
In his meeting with Libyan Interior Minister, Khaled Mazen, the Ambassador confirmed the activation of visa services for Libyan citizens.
The Ministry noted that they "discussed many common security issues." This included cooperation in combating organized and transnational crimes, cyber crimes, and combating drugs.
They also discussed supporting elections, opening visas for Libyan citizens, opening the way for scientific research, and exchanging experiences between the two sides.
The Ministry of Interior added that Ambassador Hogewoning praised the depth of relations between Libya and the Netherlands. In turn, Mazen stressed the importance of these relations, which "would strengthen the bonds of fruitful cooperation, and lay the foundations for work that would have a positive impact."
In March, Libya and the Netherlands discussed a twinning project between the Libyan and Dutch Interpol offices.
This came during a meeting at the headquarters of the Arab and International Criminal Police Office. This was between officials of the Libyan Interpol, and the regional security attaché of the Dutch Embassy, Marcelo Nogard.
The meeting discussed organising specialised training programs for members of the office, and the Ministry of Interior. As well as the enhancement of cooperation and communication between the two sides.