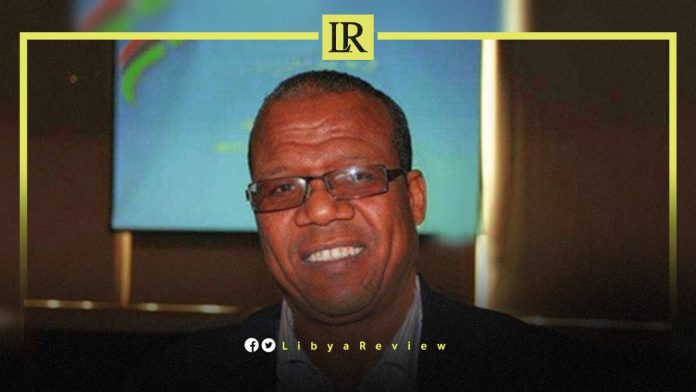 Representatives of the Libyan Parliament and the High Council of State (HCS), in the Constitutional Dialogue Committee in Cairo have announced the formation of a 3 + 3 subcommittee.
HCS member, Abdel-Qader Huwaili, said that the subcommittee "aims to reach proposals regarding the conditions for candidacy for the Presidency and government of Libya."
In press statements, Huwaili added that a meeting will be held to discuss the outcomes of the 3+3 committee.
Earlier, Member of the Libyan Parliament, Rabia Aburas said that the Cairo meeting is "the last opportunity to finalise the constitutional basis for the elections."
She urged the two bodies to "seize the opportunity by assuming their responsibility towards the will of the Libyan people, and their right to stability." She also urged them to agree on a "fair" constitutional basis, and hold Presidential and Parliamentary elections.
UN Special Adviser on Libya, Stephanie Williams urged the country's legislative rivals to establish a constitutional framework within one week, in order to organise elections.
"This final round comes at a critical juncture for your country. After eleven long years of division, dysfunction, conflict, chaos, and polarisation, the Libyan people are exhausted," Williams said. This was at the opening session of the third and final round of talks in Cairo, between the rival legislatures.
"Your Libyan compatriots look at you, anxiously expecting tangible results. A firm and consensual constitutional basis that will pave the way for holding transparent elections, within the shortest timeframe possible," she added.
The UN diplomat stressed that the current deadlock is unsustainable, and must come to an end. She noted that this meeting could constitute "the last straight line towards reaching a compromise."
"Your compatriots, your constituents, must be able to exercise their democratic right to vote in national elections for the first time in more than eight years. This opportunity depends on your ability to sustain your commitment, and reach a compromise on the remaining outstanding articles," Williams added.